Seahawks WR Percy Harvin won't play against Buccaneers in Week 9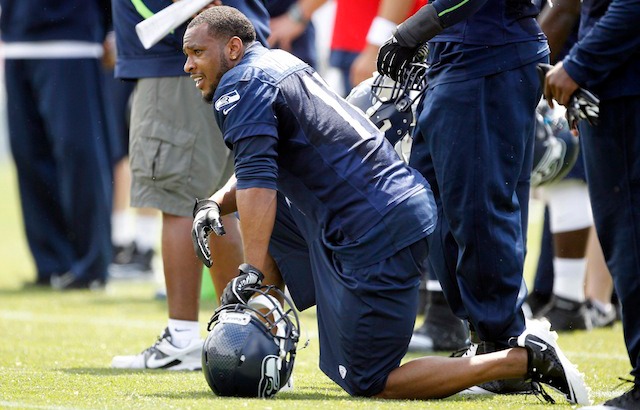 There was some optimism in Seattle that Seahawks wide receiver Percy Harvin would make his regular season debut against the Buccaneers on Sunday, however, that won't be happening. Coach Pete Carroll said on Thursday that Harvin's been ruled out for Week 9.
"Percy won't play this week," Carroll told SiriusXM NFL Radio. "He's getting close, but not close enough."
Carroll has said all along that the team's not looking to rush Harvin back into action, "We want to make sure we don't go too far too fast," Carroll said on Wednesday. "We're looking for the long haul in his recovery. We want to make sure we manage our way through that. We're being very careful. He didn't do a whole lot last week."
The Seahawks can be careful this week and they can be careful next week, but Harvin will have to be moved to the active roster before Seattle's Week 11 game against Minnesota if he wants to play this season.
Harvin was on the physically unable to perform (PUP) list to start the season and began practicing with the team after Week 7. Once a PUP-listed player starts practicing, the team has 21 calendar days to move that player to the active-roster.
The sooner Harvin makes his debut, the better for the Seahawks, especially after Monday night's 14-9 victory against the Rams. Seattle's wide receiver depth took a hit in that game when Sidney Rice was lost for the season with a torn