PHOTO: Browns WR Josh Gordon drives a camouflage Porsche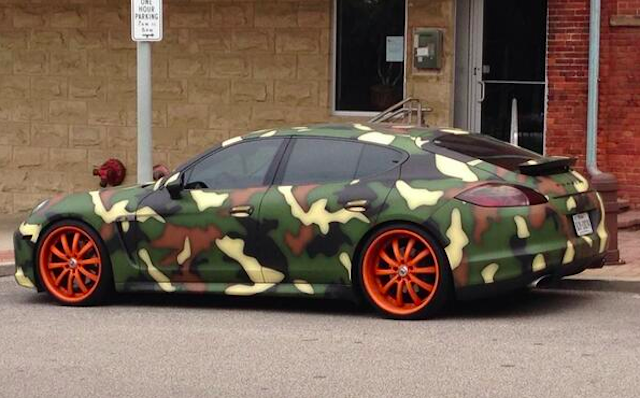 If you live in Cleveland and you see someone driving around in a camouflage Porsche with orange rims, there's a good chance it's Browns wide receiver Josh Gordon. Unless of course, someone else in Cleveland owns a camouflage Porsche with orange rims, but my guess is no.
Gordon's car ended up on the Internet on Friday after an Associated Press reporter noted in a tweet that Gordon drove it to practice.
#Browns WR Josh Gordon drove the camo-colored Porsche with orange rims to work today.

— Tom Withers (@twithersAP) November 1, 2013
Unfortunately, you can't say words like 'camo-colored' and 'Porsche' on the internet without providing pictures, otherwise people get mad -- and they did. That's when another Twitter user came to the rescue and snapped the picture that's at the top of the page.
Because this is the internet, a couple other pictures of the car surfaced, including the one below.
@GimbleJ Camo Porsche Panamerica with orange rims pic.twitter.com/ANoJtdOq05

— infraggable krunk (@maveydaccluskie) September 28, 2013
Now you're probably wondering, 'Does the car actually move or does it just sit there so people can take pictures of it?' Apparently it does move because someone was driving in front of it in mid-October.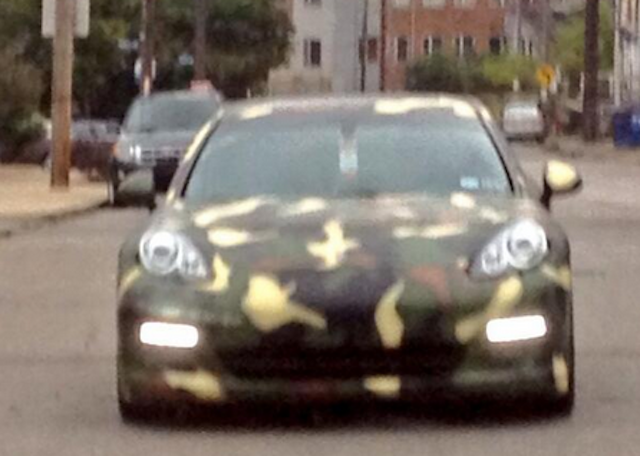 Of course, if any of us followed Gordon on Instagram, we would've known two months ago that he owns a camo-colored Porsche. Back in September, Gordon posted a picture of the car on his account.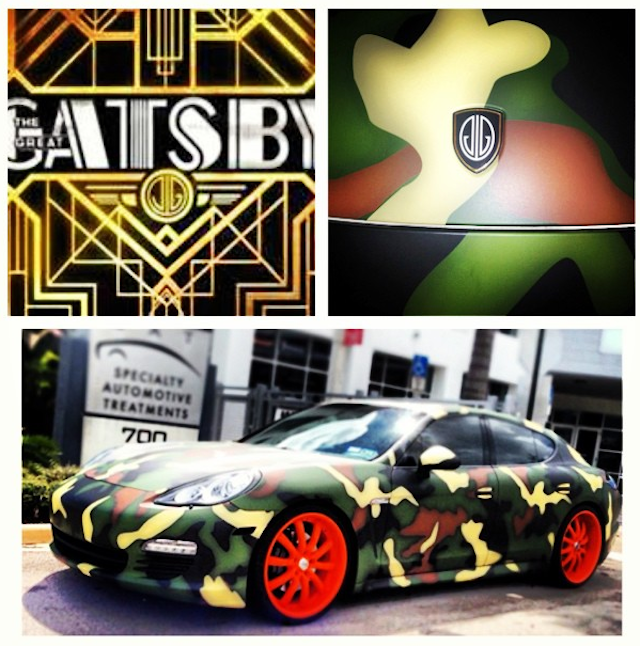 Oh and if you're thinking that Gordon is the only person in the country that owns a camo-colored Porsche, you're wrong. At least one other person does.
#tb camo Porsche pic.twitter.com/BPjzm7jgLn

— Aaron. (@Aarondepaula_) August 17, 2013
---
Follow John Breech on Google+