Buccaneers use running back jump-pass to score TD vs. Seahawks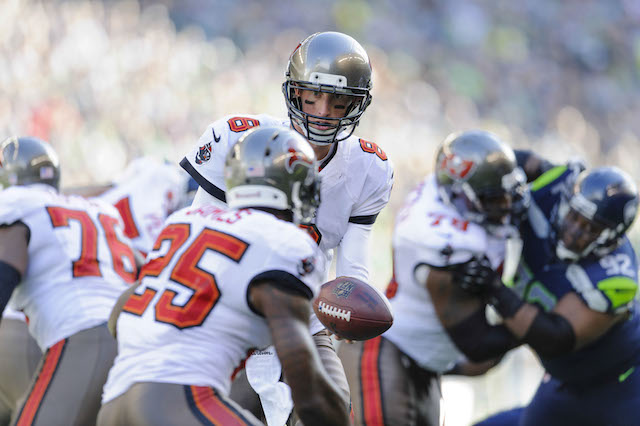 If you want to beat the Seahawks in Seattle -- something no NFL team has done since 2011 -- the best plan seems to be emptying your playbook. That's what the Buccaneers did in the first half against the Seahawks and it helped Tampa jump out to a 21-7 lead.
With the Buccaneers at the Seattle two-yard line, Tampa ran a designed running back jump-pass for a touchdown. The Seahawks may have been ready for a run and they may have been ready for a pass, but they weren't ready for both on the same play.
On the play, which you can see below, Bucs quarterback Mike Glennon handed the ball off to running back Mike James, who threw a jump-pass for a touchdown to tight end Tom Crabtree.
(Wink of the CBS Eye to Cork Gaines on Twitter)