Owner Stephen Ross breaks silence on Martin-Incognito situation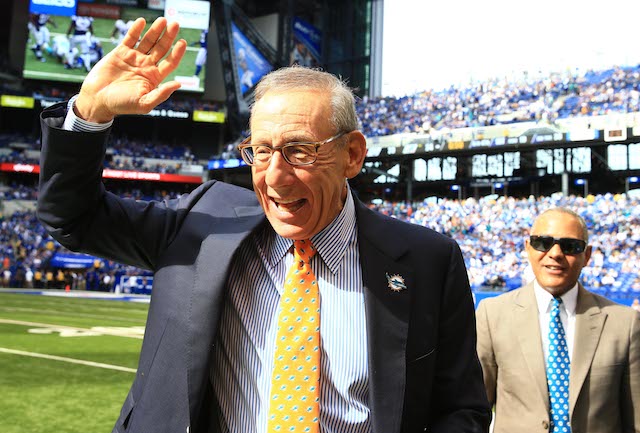 One person in the Dolphins organization who's been noticeably silent on the situation involving Jonathan Martin and Richie Incognito is owner Stephen Ross. Since Martin left the team on Oct. 28, Ross hasn't commented on the situation.
However, Ross finally broke his silence on Wednesday in the form of a statement released by the Dolphins. The statement mostly revolves around Roger Goodell's appointment of lawyer Ted Wells to lead an independent investigation into the Martin and Incognito situation.
"I want to thank Commissioner Goodell for moving quickly to appoint Ted Wells as special counsel on this matter," Ross said. "He has an impeccable reputation and we look forward to fully cooperating with the review. We take this situation seriously. As the owner, I am committed to creating a professional environment for all of the members of the Dolphins family. Once the review is completed and I have all of the facts, we will respond accordingly."
Once the investigation is complete, Ross won't be the only one with all of the facts, the public will have them too. Goodell announced on Wednesday that all findings from the investigation will be made public.
Although Goodell said he wants the investigation completed as 'promptly as possible,' he did add that he wanted Wells to be thorough and therefore wouldn't be placing a specific timetable on him.