NFL Week 11 picks: Redskins will continue Eagles home misery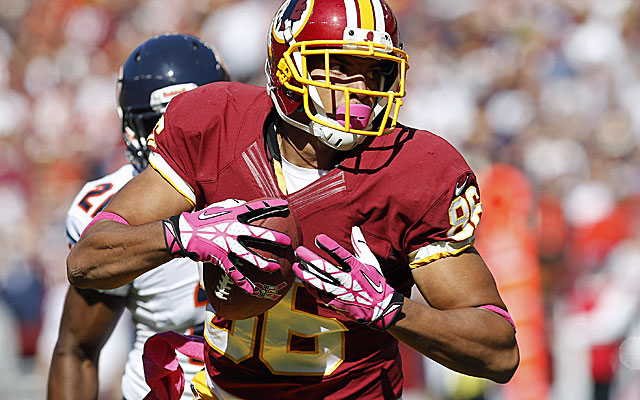 Each week, we'll take the best -- and most clever -- odds collected by Bovada for the upcoming week and give our take. This is important stuff, perhaps the most important post you'll read all week. Because if you can't lose money while watching a game in which you have absolutely no effect, what's the point of watching sports at all?
Note: Home team is listed first in Against the Spread.

Game One: Eagles -3.5 vs. Redskins
Sunday, 1 p.m. ET, FOX
2013 Against The Spread

Overall: 5-5
Overall: 3-6
Home: 0-4
Home: 2-2
Away: 5-1
Away: 1-4
2013 Team Rankings


Pass offense: 9th
Pass defense: 25th
Rush offense: 2nd
Rush defense: 18th
Pass defense: 30th
Pass offense: 10th
Rush defense: 14th
Rush offense: 3rd
Verdict: Of the eight CBSSports.com experts who picked this game, only one went with Washington. And you're reading his words right now. What we've got here is a case of two solid offenses going against two deplorable defenses. The Redskins have been a big disappointment this season, while the Eagles streaks and stretches have made them an actual contender for the NFC East title (they're tied for first, but in reality, Washington is only two games back). But Philadelphia is terrible at home. So, I go with Washington.
Game Two: Bengals -5.5 vs. Browns
Sunday, 1 p.m. ET, CBS

2013 Against The Spread

Overall: 5-4-1
Overall: 5-4
Home: 4-0
Home: 3-2
Away: 1-4-1
Away: 2-2
2013 Team Rankings


Pass offense: 7th
Pass defense: 9th
Rush offense: 18th
Rush defense: 6th
Pass defense: 6th
Pass offense: 16th
Rush defense: 9th
Rush offense: 26th
Verdict: The opening line was -6.5 for the Bengals, and I wrote this week that the line had been set way too high. As you can see, it's dropped a point, but in order for me to go with Cincinnati, I'd have to see something like a -4. I'm not sure the Browns will win, but with quarterback Jason Campbell playing well and the standout Cleveland defense, it will cover the spread.
Game Three (largest spread of week): Seahawks -13.5 vs. Vikings
Sunday, 4:25 p.m. ET, FOX
2013 Against The Spread

Overall: 6-4
Overall: 4-5
Home: 2-2
Home: 2-3
Away: 4-2
Away: 2-2
2013 Team Rankings


Pass offense: 24th
Pass defense: 28th
Rush offense: 1st
Rush defense: 17th
Pass defense: 2nd
Pass offense: 25th
Rush defense: 15th
Rush offense: 17th
Verdict: Honestly, I'm a little nervous about this one, because Seattle, aside from last week's win vs. the Falcons, hasn't been the dominating team many of us thought it would be after whipping the 49ers in Weeek 2. But the Vikings are really not good -- no matter who's playing at quarterback -- and last year's playoff appearance seems like decades ago compared to where the team is today. Seattle looked good last week in smashing Atlanta, and I expect the Seahawks to keep that momentum going Sunday. I'd go with Seattle to cover.
PROP BETS
Percy Harvin -- Will he score a touchdown Week 11 vs. the Vikings
Yes +160 (8/5)
No -200 (1/2)
As we wrote Friday, Harvin is expected to make his 2013 debut with the Seahawks on Sunday vs. his old team, the Vikings. These kinds of bets are crapshoots, but without knowing how much he'll play or how effective he'll be, I'd go conservative and go No on this one.
Scott Tolzien -- Total passing yards Week 11 vs. New York Giants
Over/Under 240½
Tolzien, although he's been in the league for three years, made his NFL debut last week while having to replace the injured Seneca Wallace. Now, he gets his first start when the Packers face the Giants who are 11th in the league by allowing 226.9 passing yards per game. Last week, Tolzien was impressive while throwing for 280 yards. But I don't see him replicating that feat vs. New York. Go Under.


Last week: 2-1 against the spread; 1-1 on prop bets. Overall this year: 17-13 against the spread, 12-11 on prop bets. Last two years: 43-48 against the spread; 46-28-1 on prop bets.
See my picks and all the CBSSports.com experts here.