Saints RB Darren Sproles inactive vs. Falcons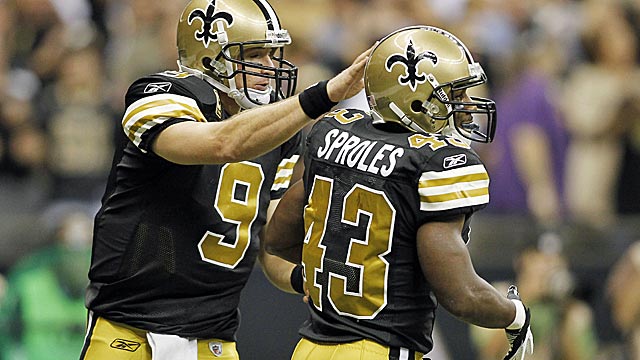 Saints running back and return specialist Darren Sprolesis inactive for Thursday night's game against NFC South rival Atlanta. Listed as questionable all week, Sproles has been battling knee and ankle injuries that kept him from practicing on Tuesday and Wednesday.
In the Saints' Week 11 win over the 49ers, Sproles had three carries for 38 yards, and four receptions for 18 yards.
Sproles' absence means a heavier workload for Pierre Thomas, who ranked 20th in RB efficiency, according to Football Outsiders. Former first-round pick Mark Ingram could see more carries as well, especially if New Orleans gets the lead.
Saints right guard Jahri Evans is also inactive, and rookie Tim Lelito will start in his place.
New Orleans (8-2) currently holds a one-game lead in the division over the Panthers (7-3), while Atlanta has managed just two wins in 10 games this season.
Follow all the Thursday night action with CBSSports.com's GameTracker.