Rex Ryan: Jets QB 'Geno Smith gives us the best chance to win'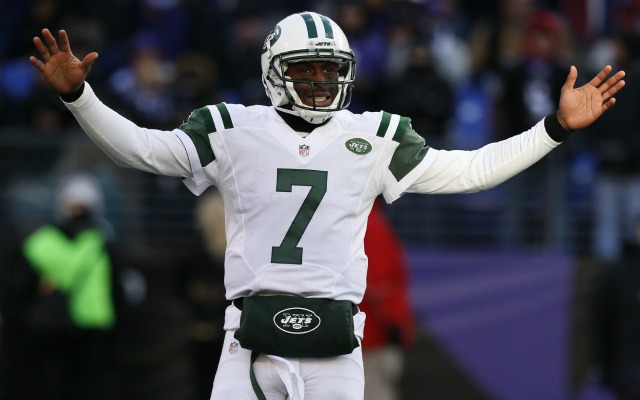 Though he's had horrendous back-to-back starts the past two weeks, the Jets are sticking with rookie quarterback Geno Smith as their starting quarterback.
So said coach Rex Ryan on Monday.
"Right now, I would feel that he gives us the best chance to win," Ryan said, via Newsday.
It hasn't seemed like it in the past two weeks, though. In losses to the Bills and Ravens, Smith has completed 37.8 percent of his passes for zero touchdowns and five interceptions. Against the Bills, his quarterback rating was an anemic 10.1, and on Sunday, he increased that slightly to a 22.3.
But even with Ryan seemingly fighting for his job with the Jets and with the team still in the battle for the AFC's second wild-card spot, he's not willing to demote Smith -- who, for the record, has played extremely well in a few games this season.
"I didn't do enough [Sunday]. Didn't get the job done," Smith said Monday, via ESPN New York. "We didn't score a touchdown so that's never good. I didn't do enough. We have to figure out ways to get better and put points on the better. It's pretty simple. We need to score touchdowns and put points on the board."
True, but what about backup Matt Simms, who was impressive during the preseason?
Asked if any consideration to start Simms, Rex Ryan dances around the question. Oh, boy, did he avoid that one. #Jets

— Rich Cimini (@RichCimini) November 25, 2013
Even so, Smith remains confident in himself.
"Everybody always wants a new quarterback in there," Smith said Sunday. "I just keep trying to improve and work on myself. I know I can lead this team to the playoffs."
Follow Josh Katzowitz on Google+