Report: Packers might sit down Aaron Rodgers for rest of season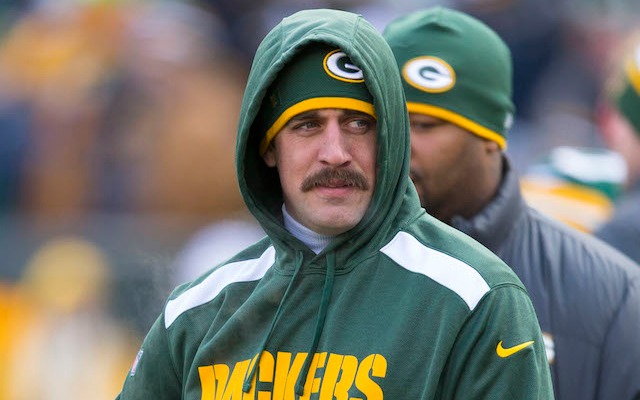 Since Aaron Rodgers broke his collarbone in Week 8, the Packers have been in a freefall, losing four games since and tying one to fall to a record of 5-6-1 and putting them on the cusp of missing the playoffs for the first time since 2008.
Though Rodgers practiced for the first time last week, he didn't play in the team's Thanksgiving loss to the Lions, and according to NFL.com, the team is worried Rodgers won't be ready to play in Week 14 -- which apparently was his target return date all along.
And if Rodgers can't play and it appears as though Green Bay is out of the playoff race, NFL.com reports it's possible the Packers will sit down Rodgers for the rest of the season so he can't do any further damage to his collarbone.
And if that's the case, Green Bay would be lucky to win another game this season.
Though Scott Tolzien showed some promise in his first start vs. the Giants in Week 10, he was pulled from his start in Week 12 in favor of the newly-acquired Matt Flynn, who showed some spark for Green Bay in its eventual tie vs. the Vikings.
But in their 40-10 loss to the Lions on Thursday, Flynn went 10 of 20 for 139 yards and an interception and generally looked awful. Just like his entire team since Rodgers went down with his injury.
Follow Josh Katzowitz on Google+