Report: Joe Philbin wanted to cut Richie Incognito in 2012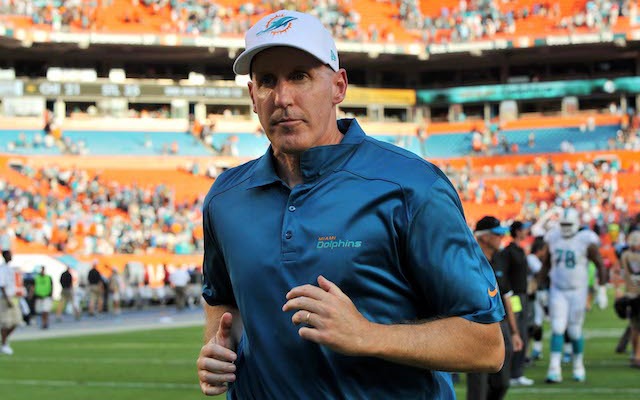 If the Dolphins had originally listened to coach Joe Philbin, they might have been able to avoid the entire mess they're currently going through involving Richie Incognito and Jonathan Martin. Philbin wanted to release Incognito after he was accused of harassing a female volunteer at the team's charity golf tournament in May 2012, according to ESPN.com.
According to a police report filed at the time, Incognito allegedly approached the woman and rubbed his golf club against her crotch and knocked a pair of sunglasses off her head. The woman, who had been working as a hole monitor, said that Incognito had been drinking and was acting inappropriately.
The incident was enough to make Philbin want to cut ties with Incognito. However, at the time, Philbin had only been on the job as Miami's head coach for four months, so he ended up being overruled.
In the end, Incognito reportedly paid $30,000 to settle the case.
The fact that Philbin wanted to release Incognito came to light during recent interviews with independent investigator Ted Wells. Wells was in Miami in mid-November to interview members of the organization regarding the situation between Martin and Incognito.
Incognito has been suspended since Nov. 3 for 'conduct detrimental to the team.' Incognito's suspension will run at least two more weeks as Wells continues his investigation.