Browns sign QB Caleb Hanie; starter for Week 14 unclear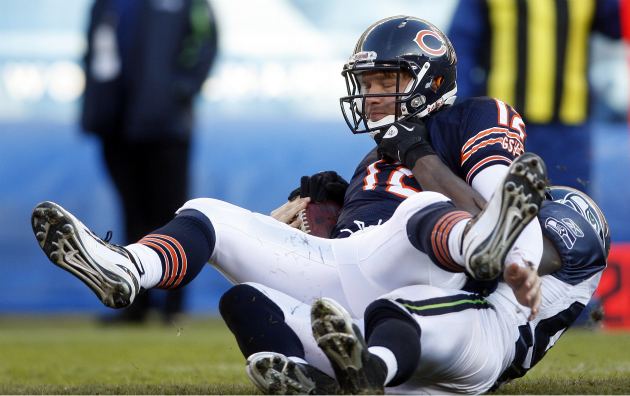 After a tryout in Cleveland and with starter Jason Campbell still recovering from a concussion, free agent quarterback Caleb Hanie didn't end up signing with the Browns last week.
Instead the team signed Alex Tanney off the Cowboys practice squad.
But now that TWO Browns quarterbacks are dealing with head injuries, Cleveland decided Hanie was better than a quarterback with virtually no experience at all and signed the six-year veteran Tuesday.
Campbell was knocked out of the Steelers game in Week 12 with a concussion, and he still hasn't been cleared to practice by an independent doctor. That led the team to start Weeden last week vs. the Jaguars, and he ended up with a head injury as well.
Now, the team has two starting quarterbacks who might or might not be cleared vs. a quarterback who has never thrown a pass in the NFL (Tanney) and a quarterback who hasn't thrown one since 2011 (Hanie).
Not a great set of choices for Cleveland.
"Jason's getting better,'' Chudzinski said Monday, via the Cleveland Plain Dealer. "We'll see how he progresses in the next couple of days. ... It goes by a day-to-day basis, so we'll have to see."
But would he think about starting Tanney?
"If Alex is the guy, then we'll have him ready and have him working and he'll have a package that he can be successful with,'' said Chudzinski. "... Let's let these next couple of days sort themselves out and we'll look where everybody is at that point."
If Campbell can play, it makes sense that he'd start instead of a healthy Weeden. But after them, Hanie has the most experience. He spent 2009-11 with the Bears, and he took over for Jay Cutler when he was hurt in 2011. But the Bears lost all four games Hanie started, and they slid from a potential playoff team to a squad that was irrelevant to the postseason.
Hanie spent 2012 as the Broncos No. 3 quarterback but didn't play as he sat behind Peyton Manning and Brock Osweiler. He lost the Ravens backup job to Tyrod Taylor in the 2013 preseason.
Follow Josh Katzowitz on Google+