Report: Cardinals QB Carson Palmer (elbow) to start Sunday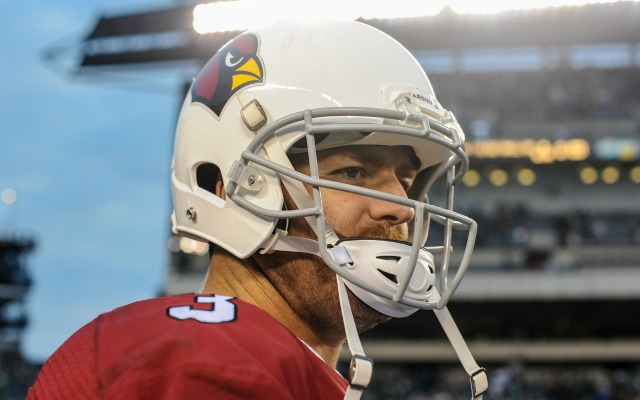 We noted Friday night that Cardinals quarterback Carson Palmer, dealing with a bum elbow, was questionable to play this Sunday vs. the Rams after he was limited in practice for much of the week.
On Saturday, though, Palmer took all the snaps during the team walk-through, and he's now expected to start Sunday, according to ESPN.com.
Although coach Bruce Arians said there was no doubt in his mind that Drew Stanton would perform well if he had to take over Palmer's starting role, Arizona has to be relieved Palmer will be ready to play as the Cardinals continue to battle for a wild card playoff spot.
(As you can see here, the Cardinals still have a chance at the postseason.)
And hey, maybe it was good for Palmer to get a little rest from practice this week.
"Sometimes it is good this time of year to give the veteran a couple days off and let the young guy get some reps anyway," Arians said. "He got every mental rep. I'm sure he will be fine throwing the ball."
Follow Josh Katzowitz on Google+