Gary Kubiak takes out thank-you ad in Houston Chronicle
Texans coach Gary Kubiak was fired on Friday, becoming the first coach to get pink-slipped in 2013 and leading us to note that candidates like former Cardinals coach Ken Whisenhunt could be a target for owner Bob McNair along with Washington coach Mike Shanahan.
Kubiak released a statement later on Friday, thanking the organization for giving him his first head coaching job along with his players and the city of Houston.
Wrote Kubiak: "Coming back home was a dream come true for all of us. This will always be our home."
On Sunday he showed even more appreciation by buying this ad in the Houston Chronicle.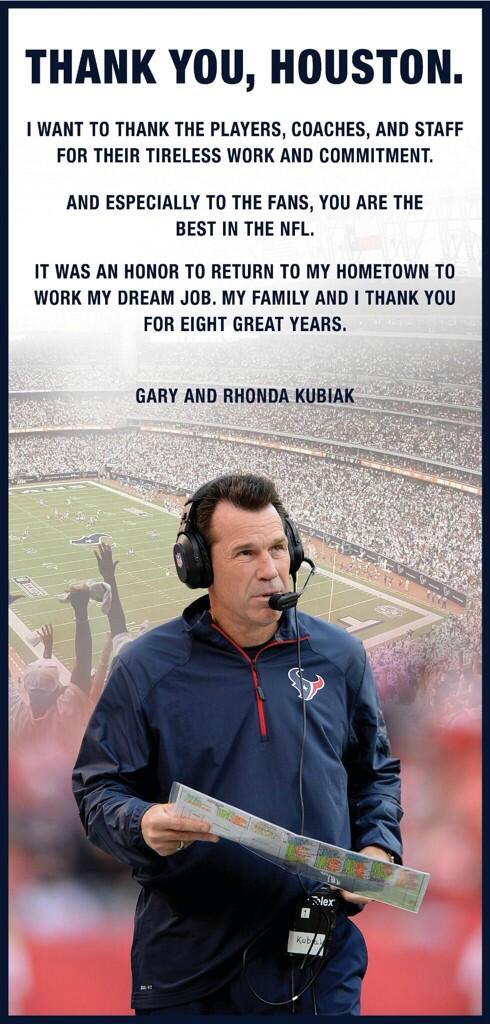 A nice gesture by a coach who is also regarded as a good man.
Follow Josh Katzowitz on Google+