PHOTO: Jaguars fan has sweet Hummer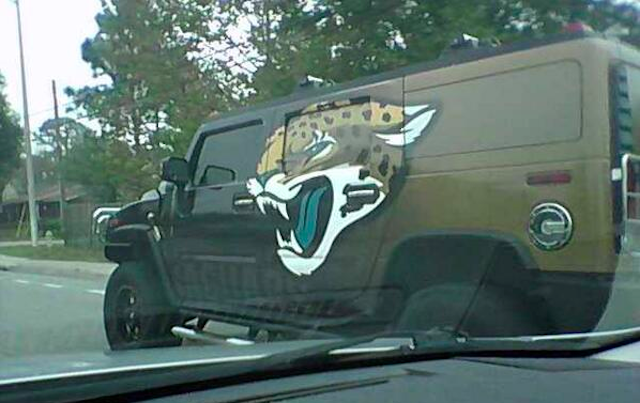 I think we can all agree that no one was sadder about the Jaguars 0-8 start this season than the guy who owns this Hummer. This guy bought a Hummer and then had it custom-designed to look like the Jaguars new helmet and he probably had plans to drive his Jaguars Hummer everywhere this season.
But then those plans probably got derailed after the Jaguars lost their first eight games. I'm betting this Hummer didn't leave his garage from Sept. 8 to Nov. 9 while Jacksonville was riding its eight-game losing streak.
Here's another picture of the two-toned Hummer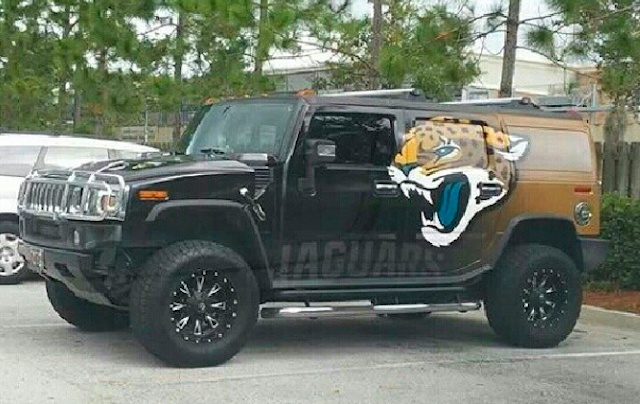 Fortunately for our Hummer-driving friend though, Jacksonville is the hottest team in the AFC and all of the sudden, driving this car is cool. Hopefully the Jaguars make the playoffs so this awesome Hummer doesn't have to go back in the garage for the offseason.
Here's a picture of Jacksonville's two-toned helmets so you can see how closely the Hummer resembles the helmets.
The Jaguars didn't make that whole two-toned helmets thing up, they're actually wearing them: pic.twitter.com/c6TWHSA2sL

— John Breech (@johnbreech) August 10, 2013
Although the Hummer's nice, it's still not as cool as Josh Gordon's camouflage Porsche.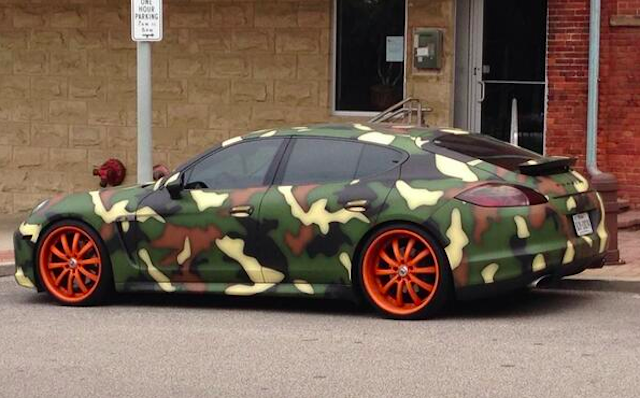 (Wink of the CBS Eye to J_Nubz)