Report: Dolphins will continue Richie Incognito's paid suspension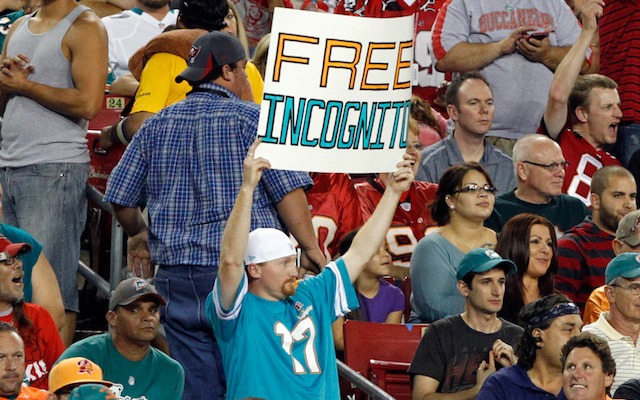 After suspending Richie Incognito when he was accused of hazing and bullying tackle Jonathan Martin, the Dolphins and Incognito came to an agreement last month that the team would pay him but would keep him away from the locker room.
According to Fox Sports' Jay Glazer, that paid suspension will continue for the rest of the season and Incognito will not return to the team in 2013.
Meanwhile, the investigation by Ted Wells continues, though it's not likely to be finished by the end of this year.
As for Martin, the team reportedly will try to trade him away.
Follow Josh Katzowitz on Google+