Steven Jackson teaches Josh Wilson about physics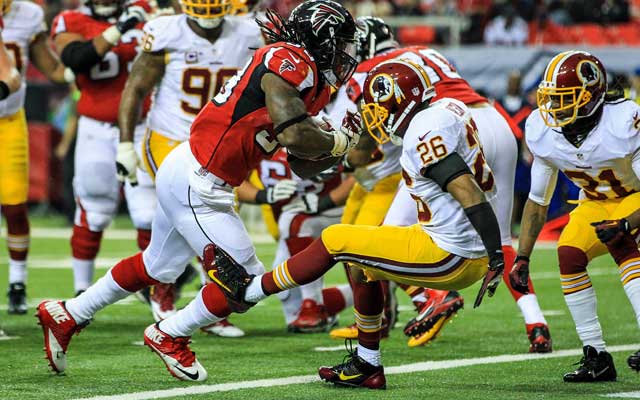 Steven Jackson is 6-2, 240 pounds. Josh Wilson is 5-9, 188 pounds.
When the Falcons running back runs into the Redskins defensive back, take a guess what happens?
Or just watch the below GIF.

Old-man running back strength is real, people.
Falcons-Redskins stats and tweets can be found here.