PHOTO: Rob Gronkowski at Whole Foods on motorized scooter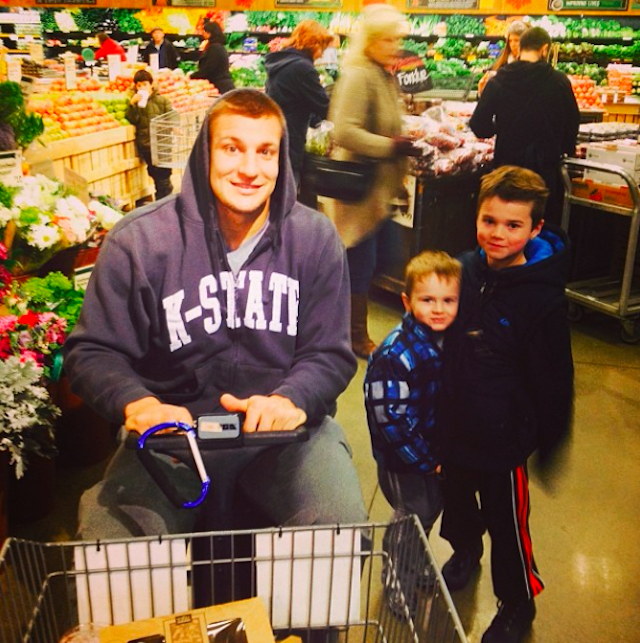 Rob Gronkowski might have a torn ACL and a torn MCL, but that's not enough to keep him from doing his own grocery shopping. The Patriots tight end showed up at a New England-area Whole Foods this weekend and proceeded to take part in what might be the first ever grocery store-motorized scooter-NFL player photo-op.
Gronk's knee injury hasn't slowed him down off the field. Besides doing his own grocery shopping, Gronkowski also plans to appear in the new Entourage movie. Gronk made the commitment to appear in the movie before tearing his ACL and is scheduled to film his scene in February.
Despite the fact that Gronk made it to Whole Foods this weekend, he may need a personal shopper in the near future. Gronkowski is scheduled to undergo surgery on his ACL in about two weeks, according to NFL.com.
(Wink of the CBS Eye to Busted Coverage and Ben Wood)