Peyton Manning breaks single-season record with 51 TD passes
Well that didn't take long: about five minutes after we noted that Peyton Manning tied Tom Brady's record with 50 touchdown passes, Manning promptly went out and threw his 51st touchdown of the season, breaking that record.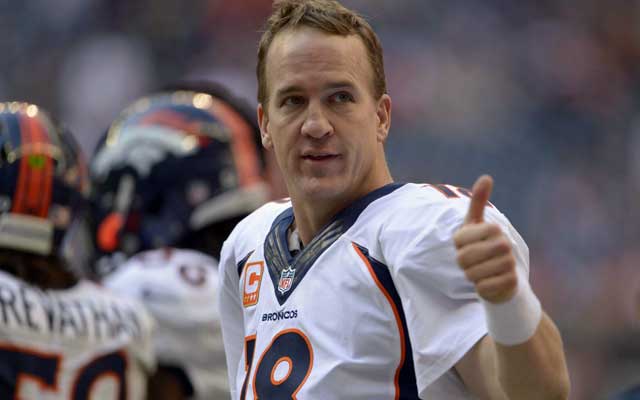 Brady threw 50 touchdown passes in 2007, breaking Manning's original record. The Broncos quarterback promptly took back the title in just 15 games as the Broncos beat the Texans 37-13 on the arm of Manning, who threw four touchdowns Sunday.
"I'm sure it's just a temporary record, but I will enjoy it," Manning said after the game.