Tom Brady was left hanging by Patriots teammates -- again
Just because Tom Brady and the Patriots beat the Ravens and, in the process, clinched the AFC East title when the Dolphins lost, that doesn't mean we can't continue the Brady-can't-find-anybody-to-celebrate-with storyline that's become so awesome this year.
Sunday's installment: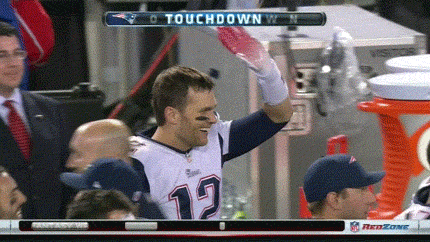 You'll recall, of course, this from Julian Edelman rejection from October.
And this one from November.
So, it wasn't a perfect day for Brady. Peyton Manning broke his single-season touchdown record, and every one of his teammates left him hanging.
Follow Josh Katzowitz on Google+