NFL Week 17 Picks: Cardinals over 49ers, Eagles beat Cowboys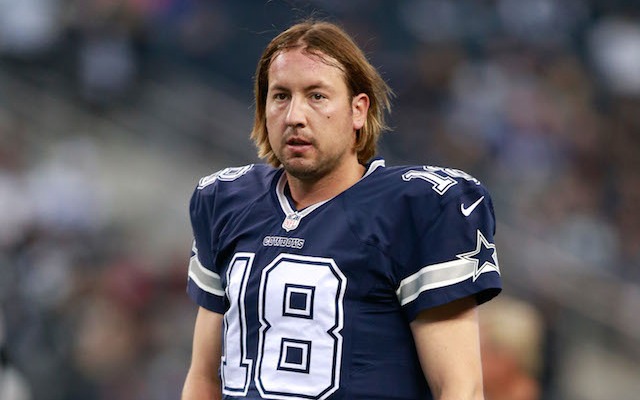 We're heading into the final week of the NFL regular season, which means it's my final week of picks. It's been a great year: We've laughed together, we've cried together, we didn't get MRSA and now we might get to watch Kyle Orton try to win the NFC East.
Do I think Kyle Orton and the Cowboys will win the NFC East? I can't you tell you that yet because before I tell you all about my Week 17 picks, I need to talk about what I learned in Week 16 and here's what I learned in Week 16: Apparently buying XBox Ones for every player on your team is a good motivation tool.
Colts owner Jim Irsay went out and bought his entire roster XBox Ones for Christmas and the Colts responded by handing the Chiefs their worst loss of the season. If Irsay buys everyone on the roster a car before the Colts first playoff game, I'm afraid for what's going to happen to the other team.
I also learned that cursing at your fans is never a good idea. It didn't really seem to work to well for Lions coach Jim Schwartz, but then again, nothing Schwartz's done has really worked well for the Lions this season.
Enough talking about Schwartz though, I don't want Lions fans to start cursing at their computer. Lets get to the picks.
If you want to make fun of me for all of the wrong picks I made last week and there were a lot of them, be sure to do it in the comment section or on Twitter. Like I said though, there were a lot of wrong picks, so it might take you more than one tweet to make fun of me.
Also if you're a Rams fan, tweet me and let me know what you think the team should do with the No. 1 overall pick in the NFL Draft. No, the Rams don't have the pick yet, but if the Texans win and the Redskins lose on Sunday, the Redskins will pick first overall. Only the Rams will actually be picking because they get Washington's first-round pick this season as part of the RG3 trade.
Anyway, lets get to the picks, and don't forget, you can check out the weekly picks from every CBSSports.com NFL expert here.
Week 17 NFL Picks
Baltimore (8-7) at Cincinnati (10-5), 1 p.m. ET: Here's a list of the quarterbacks in the NFL who have thrown more touchdown passes than Andy Dalton this season: Peyton Manning, Drew Brees. That's it. That's the entire list. Dalton has thrown 18 of those touchdown passes at home, which is as many as Joe Flacco has thrown the entire season. I think where I'm going with this is that Dalton almost always plays well at home, he's playing at home and the Bengals are undefeated at home. Bengals 23-20 over Ravens.
Detroit (7-8) at Minnesota (4-10-1), 1 p.m. ET: If you feel like the Lions seem to have the lead in the fourth quarter a lot, only to lose the lead and the game, you're not crazy. Detroit has had a fourth quarter lead in its past six games and lost five of them. According to the Elias Sports Bureau, only two other teams in NFL history have lost five times in a six-game span after holding fourth quarter leads: the 1999 Saints and the 2002 Panthers. This makes my prediction for this game real easy: The Lions will take a lead into the fourth quarter and lose. Vikings 30-27 over the Lions.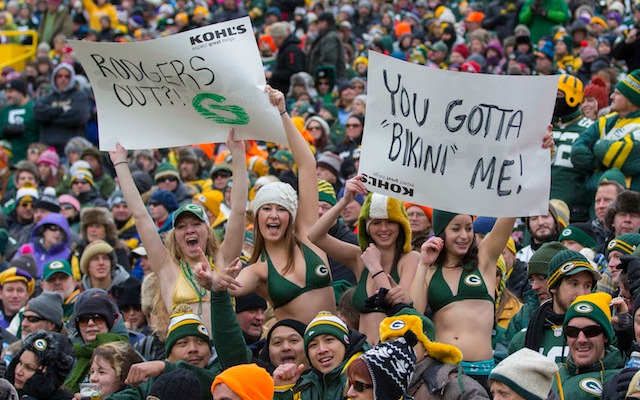 Green Bay (7-7-1) at Chicago (8-7), 4:25 p.m. ET: I can basically copy and paste what I've written about the Packers for the past two weeks: If Aaron Rodgers plays, the Packers win. If Aaron Rodgers doesn't play, the Packers will lose. I know what you're thinking, 'What if Aaron Rodgers plays but doesn't finish the game?' That's a great question. Lets just hope that doesn't happen. If Aaron Rodgers plays: Packers 30-24 over the Bears. If Aaron Rodgers doesn't play: Bears 27-20 over Packers.
San Francisco (11-4) at Arizona (10-5), 4:25 p.m. ET: The Cardinals did something last week that hadn't been done since December 2011: Beat the Seahawks at home. That made me really want to pick them, but then I realized that the last team to beat the Seahawks at home before Arizona was the 49ers. So that wasn't a good reason to pick the Cardinals. Then I realized that the Cardinals beat the Seahawks even though Carson Palmer threw four interceptions. I don't think Palmer's going to throw four interceptions this week and I think he's going to lead the Cardinals to the win. Cardinals 20-17 over the 49ers.
Philadelphia (9-6) at Dallas (8-7), 8:30 p.m. ET: Here's the difference between Aaron Rodgers and Tony Romo: I don't have to switch my pick based on Romo's status like I do with Rodgers. If Tony Romo somehow manages to have a miracle recovery and plays in this game, I'm picking the Eagles. If Romo doesn't play, I'm picking the Eagles. Right now, I can't envision a scenario where I wouldn't pick the Eagles. Dallas has the worst defense in the NFL. The Eagles have the second best offense. Things could get ugly. Eagles 34-20 over the Cowboys.
Week 17 Picks: All the rest
Panthers 24-13 over Falcons
Titans 20-17 over Texans
Colts 20-13 over Jaguars
Redskins 17-13 over Giants
Saints 30-20 over Buccaneers
Chargers 27-17 over Chiefs
Seahawks 24-13 over Rams
Last Week
Best Pick: Last week I picked the Titans to beat the Jaguars 20-17 and the Titans beat the Jaguars 20-17. Oh wait, no they didn't. The final score was actually 20-16 because the Titans blocked a Jaguars extra point. It wasn't just any Titans player either, it was Bernard Pollard. The same Bernard Pollard who ended Tom Brady's season in 2008. So yea, I kind of know how you feel now Patriots fans.
Worst Pick: Last week I decided to underestimate Chip Kelly and let me tell you, that's the last time I'm ever going to underestimate Chip Kelly. I figured that if the Cowboys beat the Redskins -- and they did -- that Kelly would rest some of his starters because the Eagles game against the Bears would mean nothing as far as making the playoffs. Kelly did not rest his starters. Actually, he did the opposite of that, which is keep your starters in until the game is so out of hand that the Bears become the laughingstock of the country. Anyway, what I'm saying is that I picked the Eagles to lose to Chicago and the Eagles definitely didn't lose to Chicago.
Straight up: 10-6
SU overall: 152-87-1
Against the spread: 7-9
ATS Overall: 117-123
---
Follow John Breech on Google+ or you can even sometimes find him on Twitter