Don Shula: Joe Philbin is the 'right man' for the Dolphins job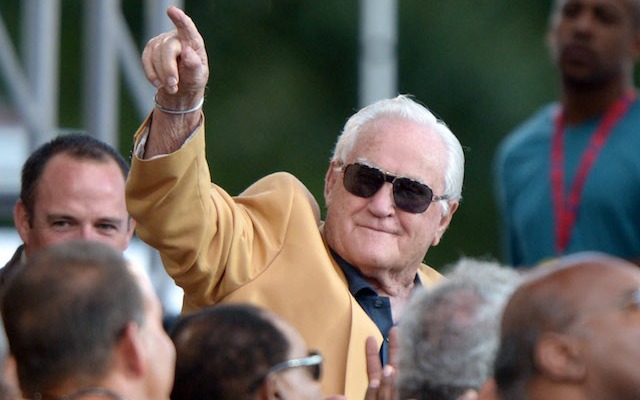 If Joe Philbin is worried at all about his job security, maybe he shouldn't be anymore. Before the Dolphins kicked off against the Jets on Sunday, Philbin received a strong endorsement from the most famous Dolphins coach of all-time: Don Shula.
Shula thinks that Philbin is the 'right man for the job'.
"I like (Philbin) a lot," Shula said, via ESPN.com. "He's a heck of a guy and comes from a great program, so he's been with a winner. You can see the imprint on what's happening here, and the people he's hiring and the way that they're playing. I think that he's the right man for the job."
Shula isn't just a Hall of Fame coach who's won two Super Bowls, he's also someone who has the respect of Dolphins owner Stephen Ross. Back in November, Ross announced that he'd be forming a committee to examine the state of the team's culture and the Dolphins locker room environment -- that committee included some big names and one of those names was Shula's. Tony Dungy, Jason Taylor, Curtis Martin and Dan Marino are also on the committee.
Another thing working in Philbin's favor is the fact that he has Miami on the cusp of the team's first playoff berth since 2008. If the Dolphins beat the Jets and a few other things fall their way, Miami will be headed for the postseason.
Win or lose against the Jets, the Dolphins will finish the season .500 or better for only the second time since 2006.