VIDEO: Wisconsin football team goes wild after Packers beat Bears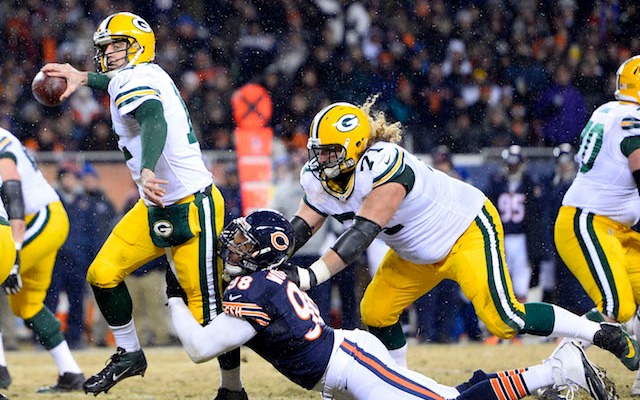 The University of Wisconsin is located in Wisconsin. Green Bay is located in Wisconsin. So as you can imagine, the Wisconsin football team got pretty excited when the Packers beat the Bears on Sunday.
Actually, you don't have to imagine it, because there's video proof. The Badgers are in Orlando, Fla., preparing for the Capital One Bowl and coach Gary Andersen decided to let the team have a few hours off so they could watch the Packers beat the Bears.
Late in the fourth quarter though, the Packers weren't beating the Bears and the Badgers looked really sad. But then everyone looked happy after Aaron Rodgers hit Randall Cobb with a game-winning 48-yard touchdown. Actually, not everyone looked happy, there is one guy in a Matt Forte jersey who looks like he could really use a hug.