Tom Coughlin, John Mara want Coughlin to coach Giants in 2014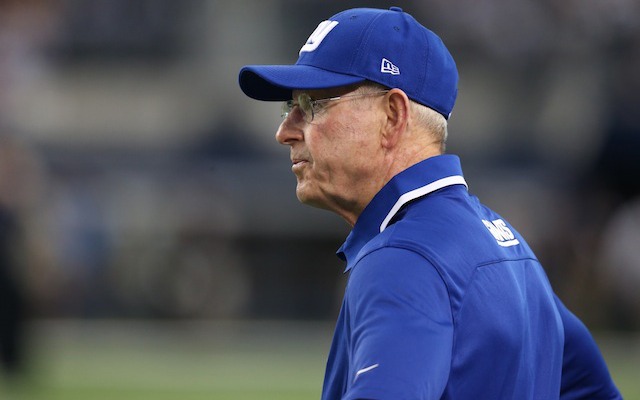 Though it seemed like Giants coach Tom Coughlin wasn't in any danger of losing his job, despite leading New York to a disappointing 7-9 record this season, he reiterated one thing in his postseason press conference Monday.
"I do want to coach," Coughlin told reporters.
Continued the 67-year-old coach: "I'm a young guy in this business. Everyone asks me what's next, I hope it's the coach of the New York Giants."
And Coughlin will get his wish. He's not going anywhere.
"I expressed to Tom we do want him back," owner John Mara said. "I do have confidence in him."
And why not? The Giants are only two seasons removed from winning Coughlin's second Super Bowl for the organization, and in his 10-year tenure in New York, he's 90-70.
Mara, though, said he had opinions on whether the entire coaching staff will remain intact, and it seems like a decent bet that Coughlin will have to fire some of his assistants. One such candidate would be offensive coordinator Kevin Gilbride -- whose units have ranked outside the top-20 for the past two seasons and whose quarterback, Eli Manning, completely regressed in 2013.
"I think our offense is broken," Mara said. That also doesn't speak well of Gilbride's continued employment with the Giants.
Continued Mara, "Certainly there are some changes within the entire organization that need to be made."
It just won't happen to start with the head coach.
Follow Josh Katzowitz on Google+