Patriots re-sign WR Austin Collie; WR Josh Boyce placed on IR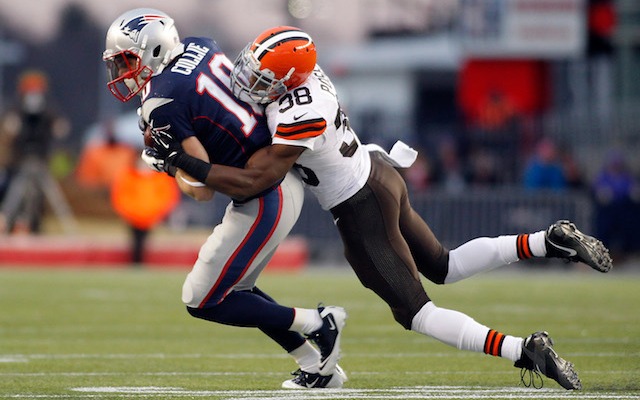 For the third time since October, the New England Patriots have signed wide receiver Austin Collie. Collie was at practice on Thursday to begin his third stint with the the team, according to the team's official website.
The fifth-year receiver originally signed with New England in October, but only lasted a month with the team before being released on Nov. 5. The Patriots brought Collie back on Dec. 5, but the 28-year-old was only on the roster for 22 days before being cut on Dec. 27.
During his first stint with the Patriots, Collie played in four games and caught three passes for 34 yards. In his second stint with the team, Collie played in three games and caught three passes for 29 yards.
Overall, Collie has played in seven games this season for the Patriots and caught a total of six passes for 63 yards.
To make room on the roster for Collie, the Patriots placed rookie wide receiver Josh Boyce on injured reserve. Boyce hasn't played since injured his left ankle in Week 15 against the Dolphins. The 2013 fourth-round pick played in nine games this season and caught a total of nine passes for 121 yards.