Chiefs CB Brandon Flowers suffers possible concussion vs. Colts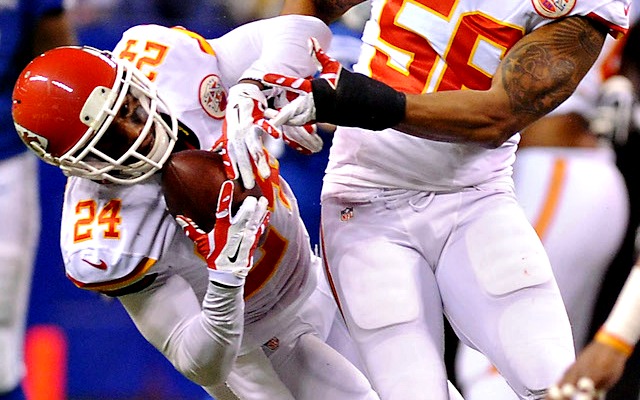 It's been a rough day for the Chiefs and concussions. Kansas City's already lost running back Jamaal Charles and wide receiver Donnie Avery to the injury and now it looks like cornerback Brandon Flowers also has one.
The team announced in the third quarter that Flowers is being evaluated for a concussion and that his return is questionable.
Flowers was injured on a Colts scoring play in the third quarter. After Andrew Luck hit Donald Brown for a 3-yard score, Flowers fell to the ground and it looked like he took a knee to the head from a teammate. Flowers was on the ground for several minutes before getting up under his own power and walking to the Chiefs locker room.
Flowers intercepted Luck in the second quarter to end a Colts drive with under two minutes left in the first half.
Despite the injuries, the Chiefs offense has had its way with the Colts defense through three quarters. Behind four Alex Smith touchdown passes the Chiefs have taken a 41-31 lead.