Panthers WR Steve Smith says he'll play vs. 49ers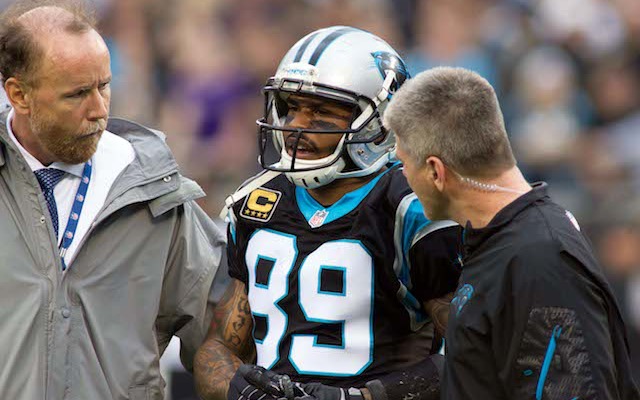 Panthers wide receiver Steve Smith didn't play in Carolina's regular season finale against the Falcons, but he plans to be on the field for Sunday's divisional playoff game against San Francisco.
Smith, who strained his PCL in Week 16, said on Monday that he's going to play against the 49ers.
"It's not about, 'Can I go?' It's 'how confident do I feel when I am going?'" Smith said, via ESPN.com. "I will play Sunday. It's about how much of that do I don't worry about the knee. That's when the confidence increases."
The Panthers all-time leading receiver injured his knee on Dec. 22. By the time Carolina takes the field on Sunday, Smith's knee will have had exactly three weeks to heal. After going through a light workout on Monday, the 33-year-old receiver plans to practice with the team on Wednesday.
"I did a good job [Monday], so we're going to see how tomorrow goes and I'll be practicing on Wednesday," Smith said. "Just got to build up that muscle memory. Had that fluid [in the knee]. The injury caused some kind of trauma in there, so just trying to work through that. I should be fine for Sunday, though."
Panthers coach Ron Rivera has been impressed with Smith during recovery, "I do love Steve's enthusiasm. I do love who Steve is," Rivera said. "You can't duplicate that. He's a special guy. Steve will find a way to be effective and make things happen."
If Smith seems adamant about playing, it's probably because he knows how difficult getting to the playoffs can be. The Panthers game against San Francisco on Sunday will be Carolina's first postseason game in five years.