Report: Jets' Kellen Winslow found with synthetic pot, charged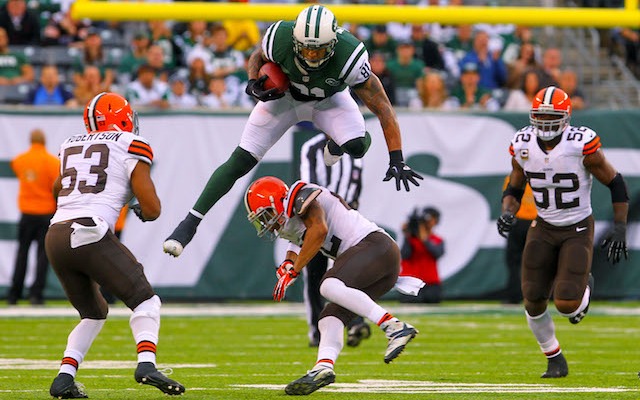 New York Jets tight end Kellen Winslow is set to become a free agent in March, but before that happens, he'll have some legal stuff to deal with. Winslow has been charged by New Jersey police for possession of Fubinaca, a synthetic form of marijuana, according to the Morristown Daily Record.
The charge stems from an incident on Nov. 19 when a detective found Winslow outside of a Target store in possession of the synthetic marijuana. The criminal complaint from the case wasn't signed until Dec. 30 and Winslow wasn't required to appear in court until Wednesday.
The official charge against Winslow is possession of a controlled dangerous substance. If convicted, the 30-year-old could be looking at up to five years in prison.
"We are aware of the situation. This is a pending legal matter and we will have no comment," the Jets said in a statement, via New York Daily News.
Winslow's arrest came just two weeks after his four-game NFL suspension ended. Winslow was suspended from Oct. 11 to Nov. 4 for violating the league's policy on performance-enhancing substances.
Despite playing in only 12 games this season, Winslow still finished tied for third on the team in touchdown catches (2) and fourth on the team in receptions (36).