Bears fan who used stun gun on Packers-loving wife fined $250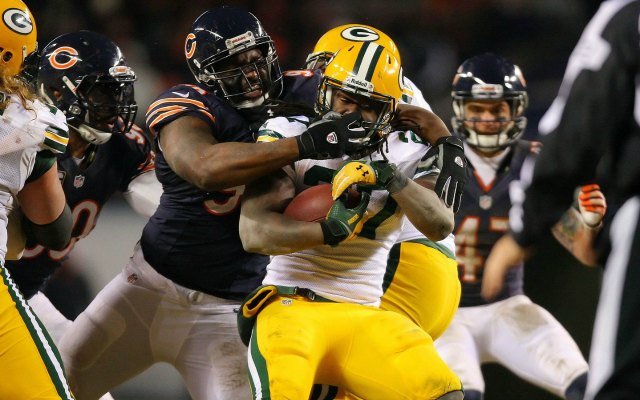 You remember in November when a man named John Grant Tasered his wife, Nicole, because he, a Bears fan, won a bet against his wife, a Packers fan, that Chicago would beat Green Bay.
(What? You've never bet that way before? How prudish are you, anyway?)
Well, it turned into a mess when John Grant was taken to Dodge County (Ill.) Circuit Court after Nicole called the police.
The result? Grant pleaded no contest to disorderly conduct, and the 42-year-old was fined $250 last week, according to the Chicago Tribune.
John claimed that his wife let him use the stun gun on her if the Packers lost, but after he allegedly stunned her twice in the buttocks and once in the thighs, she called the police. But police also found a cell phone video of Nicole where she appeared to be laughing while she was being Tasered.
Said Nicole in the police complaint: "Hell yeah, it hurt."
Follow Josh Katzowitz on Google+