Seahawks QB Russell Wilson loses fumble on first play of game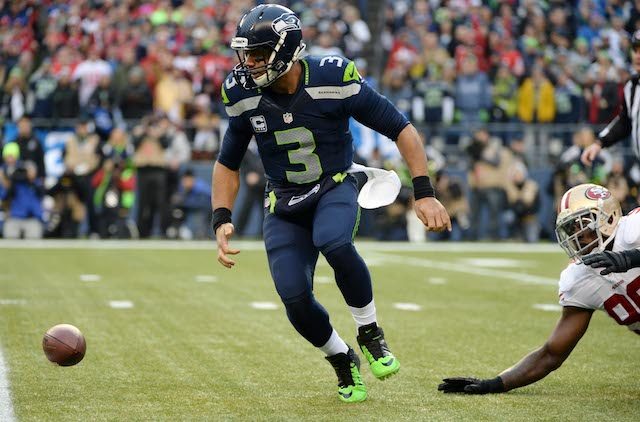 The Seattle Seahawks got off to pretty much the worst start possible against San Francisco in Sunday's NFC Championship game.
On the first play from scrimmage, 49ers linebacker Aldon Smith stripped Seahawks quarterback Russell Wilson. As you can see below, Wilson almost held on to the ball after taking the hit, but eventually he lost it and the ball landed on the ground where Smith recovered it for San Francisco.
The 49ers turned the fumble recovery into an early 3-0 lead thanks to a 25-yard field goal from kicker Phil Dawson.
(Wink of the CBS Eye to gifdsports)