Bill Belichick on Super Bowl XLVIII: It's the two best teams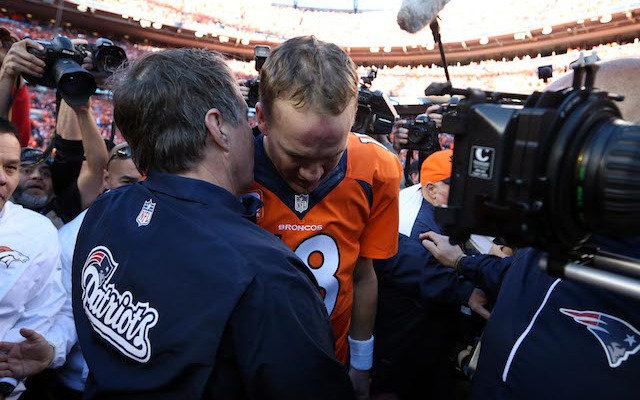 More SB coverage: XLVIII odds | Expert picks | Latest news
During his season-ending press conference on Monday, Patriots coach Bill Belichick accused Wes Welker of purposely trying to injure New England cornerback Aqib Talib.
"It was a deliberate play by the receiver to take out Aqib. No attempt to get open," Belichick said. "I'll let the league handle the discipline on that play, whatever they decide. It's one of the worst plays I've seen."
However, Belichick didn't spend his entire press conference accusing former Patriots receivers of taking out current New England defensive backs. Belichick also touched on a few other subjects and one of those subjects was the Super Bowl.
The Patriots coach said that the Feb. 2 game between Denver and Seattle is being played between the NFL's two best teams.
"I'm sure it will be a very competitive game. They're the two best teams," Belichick said. "They were both number one seeds. They were strong all the way through the season. They'll match up in a couple weeks, I'm sure it will be a great game."
Although Belichick believes the game will be competitive, he said he still wasn't sure if he was going to watch the Super Bowl live or on tape.
"I'm sure I'll see it one way or another," Belichick said. "We play Denver next year, I'm sure we'll see it whether it's on the coaches tape or live, I don't know. Honestly, right now I'm just trying to get the next few days, get through the next few days. There are many things that are in that drawer that are now coming to the top of the desk that I need to try to deal with one way or another. That's what I'll try to do."
If Belichick decides to not watch the game live, he can probably hang out with Tom Brady that night. It doesn't sound like Brady seems too enthusiastic about watching the game either, "Those games are hard to watch. I don't really see myself sitting down to enjoy a football game to watch it," Brady said on Monday. "Our season's over. Truthfully, I could care less about watching the game. That's pretty much how I feel."
---
Follow John Breech on Google+ or you can even sometimes find him on Twitter