Scott Fujita: Browns players were embarrassed by Chudzinski firing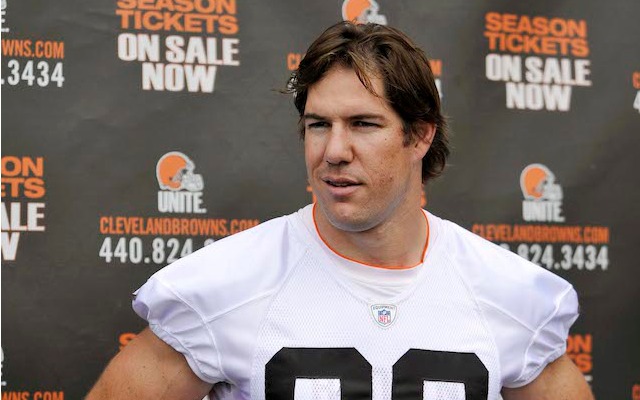 It's been over three weeks since the Cleveland Browns fired former coach Rob Chudzinski after Chudzinski had only been on the job for less than a year. The Browns coaching search has turned into a circus and part of that reason for that seems to be because no one wants the job.
Since Jan. 8, Broncos offensive coordinator Adam Gase, Cardinals defensive coordinator Todd Bowles and New England's Josh McDaniels have all withdrawn their names from consideration for the Browns vacancy.
Maybe Cleveland shouldn't have fired Chudzinski after all.
Former Browns linebacker Scott Fujita, who spent three years in Cleveland (2010-12) and still has friends on the team, said on Tuesday that several of his former teammates were embarrassed by the fact that Chudzinski was fired after only one season with the team.
"I talked to some of the players right after they fired Chud and they sounded deflated, confused and frankly embarrassed by what happened," Fujita said, via Cleveland.com. "I've been out of football for a year now and I'm a fan of the Cleveland Browns. It's hard to watch what is going on there. I really feel bad for the fans and players like D'Qwell (Jackson) and Joe Thomas who have been there for so long."
What Fujita sees in the Browns is a team with no direction, "Right now, it seems like they are a rudderless ship," Fujita said. "(CEO) Joe Banner does not have the best reputation with some players and coaches. It makes you wonder if there will be a trickle-down effect."
Banner's whiffed on a few coaching candidates so far, but that doesn't mean he's going to quit the interview process. According to CBS Sport NFL Insider Jason La Canfora, the Browns have a second interview set up with Bills defensive coordinator Mike Pettine and they'll also speak with Falcons offensive coordinator Dirk Koetter.
Seahawks defensive coordinator Dan Quinn, who has a Super Bowl to worry about, is also in the hunt.