Report: Broncos coach John Fox gets $1M bonus for Super Bowl win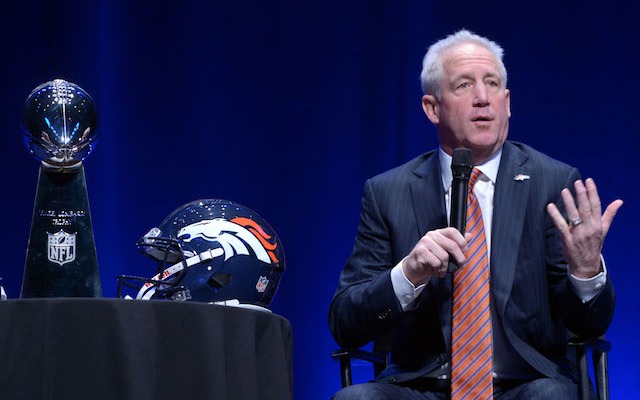 More SB coverage: XLVIII odds | Expert picks | Super Bowl weather | Latest news
A Super Bowl win over the Seattle Seahawks on Sunday will mean big things for John Fox's bank account. Denver's head coach has a bonus built into his contract that pays him $1 million if the Broncos win the Super Bowl, according to ESPN.com.
Fox has been in Denver since 2011 when he signed a four-year deal with the team. According to CBS Sports NFL Insider Jason La Canfora, that deal pays the 58-year-old Fox roughly $3.5 million per season.
Not only is Fox in line for the $1 million Super Bowl bonus, but he'll most likely be looking at a raise sometime in the near future. Fox's contract is set to expire after the 2014 season and one of the team's priorities is to extend him this offseason, La Canfora reported in December.
In three seasons with the Broncos, Fox has won three AFC West titles and put together a regular season record of 34-14. If Denver beats the Seahawks on Sunday, that would improve Fox's postseason record with the Broncos to 4-2.