WATCH: Savannah attorney has intense Super Bowl commercial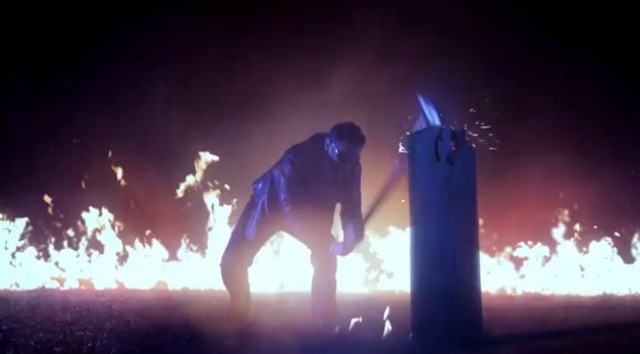 I don't know what this is. I don't know what it's supposed to be. All I know is that Jamie Casino, an attorney in Savannah, Ga., bought time on his local TV affiliate during the Super Bowl to share his vision.
I don't know if any of this is real, but it's intense. And it features hard rock licks, some interesting acting and a sledgehammer.
As the YouTube description says, "An epic 2 Minute Halftime Commercial written and directed by Jamie Casino. The spot features Jamie's brother Michael who was gunned down with his friend on Labor Day 2012. The story reveals how Savannah's Chief of Police, Willie Lovett, deceived the citizens of Savannah after four homicides took place Labor Day weekend. Jamie Casino, a personal injury attorney with a large practice based in Savannah, GA created the ad to set the record straight in the Biggest Game of the Year, Super Bowl XLVIII."
Take a look, and I suppose if you're ever in need of legal representation in the Savannah area -- or you just need to borrow a sledgehammer -- you know who to call.
Wink of the CBS Eye to SB Nation