Vikings OC Norv Turner: We'll be trying to add a young QB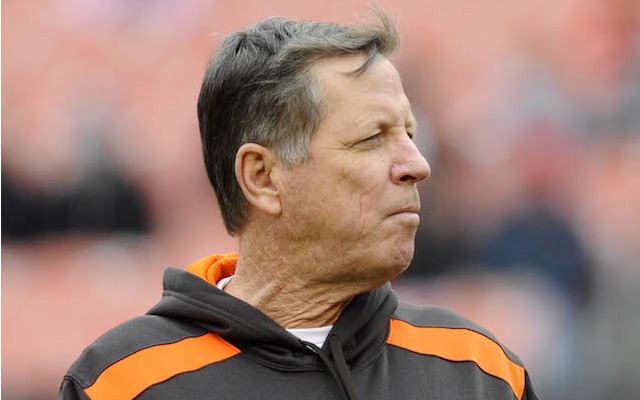 Most NFL teams don't like to talk about potential personnel moves they might make during the offseason, but the Vikings aren't most NFL teams. New offensive coordinator Norv Turner met with the media on Thursday for the first time since his mid-January hire and Turner made one thing clear: The Vikings will be looking to add a young quarterback.
Turner didn't specify whether the Vikings would spend their eighth overall pick on a quarterback, but he did indirectly mention Russell Wilson.
"Quarterbacks come from a lot of different spots," Turner said. "A third-rounder wins the Super Bowl and there's some pretty good players who weren't drafted high. I think everybody is in agreement: We're trying to add a young quarterback to the organization. So, you just gotta make sure it's a good one wherever you get him."
Turner also added that he'll be looking for a 'guy who has the skill set' the team needs. In the latest CBSSports.com mock draft, both of our draft experts feel that the Vikings will turn to Fresno State's Derek Carr in May's NFL Draft.
The Vikings plan to add a young quarterback may have been the reason Matt Cassel decided to leave Minnesota. On Wednesday, Cassel voided the final year of his contract, allowing him to become a free agent in March. The other quarterback on the Vikings roster, Josh Freeman, is also set to become a free agent in March.
That means Minnesota's quarterback competition could turn into Christian Ponder versus whomever Turner handpicks to replace Christian Ponder.