Vikings release LB Erin Henderson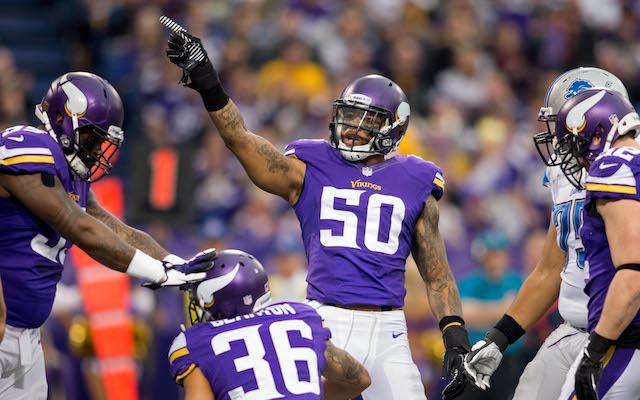 It looks like Mike Zimmer's going to be running a tight ship in Minnesota. The Vikings made their first player personnel move since hiring Zimmer on Jan. 16 and that move was releasing linebacker Erin Henderson. The team announced the move on Friday.
The decision to cut Henderson probably wasn't a difficult one for Zimmer, considering the 27-year-old linebacker has been arrested twice since November. Henderson was first arrested on Nov. 19 and charged with probable cause DWI and possession of a controlled substance.
The sixth-year linebacker was also arrested on Jan. 1. In that arrest, Henderson was charged with second-degree DWI test refusal, fourth-degree DWI and third-degree DWI.
Henderson started 12 games for the Vikings in 2013 and finished second on the team in tackles with 112, trailing only Chad Greenway's 134. By getting rid of Henderson, the Vikings cleared $2.1 million in 2014 cap space.