Kluwe on Michael Sam: 'The players are there to play football'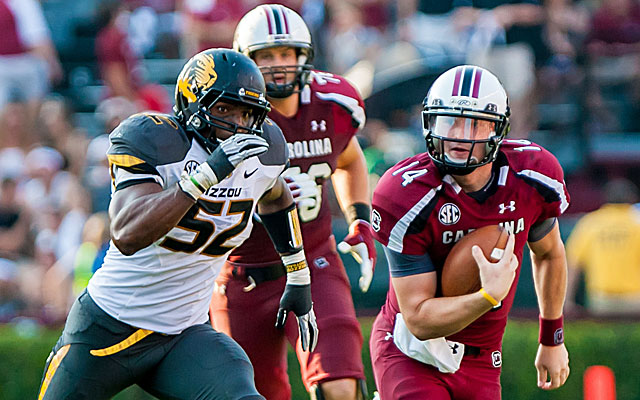 Former punter Chris Kluwe was one of the people who consulted with former Missouri defensive lineman Michael Sam before he announced Monday he was gay. Ever since Sam came out of the closet, he's received plaudits from the First Family, and Sam was perhaps the only force that could get Richie Incognito and Jonathan Martin to agree on something.
On Monday, Kluwe talked to 92.9 The Game in Atlanta, via CBS Atlanta, and said he thought the players wouldn't provide the majority of the problems for Sam.
"By and large, the players are there to play football," Kluwe said. "They don't care. You'll have isolated incidents here and there, but the majority of the players couldn't care less. The problem comes with front office administrators and coaches. They are majority older, white men who grew up in a specific time period and have a specific set of views. They don't understand those views are outdated because they promote discrimination. Discrimination doesn't have a spot in any sport or any society as a whole.' "
Kluwe also discussed the Sports Illustrated piece in which anonymous executives said they thought Sam's presence could provide a distraction. To Kluwe, the word "distraction" was a code word in the same way that Richard Sherman said the word "thug" was a code word for the N-word.
"Distraction is code for 'We're not sure we want a gay person on our team. We don't know how to deal with that. But we can't say that, so, we'll use the word 'distraction,' " Kluwe said. "The NFL has a long history of distractions."
Besides, Kluwe posited, the league has survived the distractions of non-gay players.
"If the NFL can survive Michael Vick, Riley Cooper and Aaron Hernandez," he said, "why is a gay player going to bring the league to its knees?"
Follow Josh Katzowitz on Google+