Former star safety Darren Sharper charged with raping two women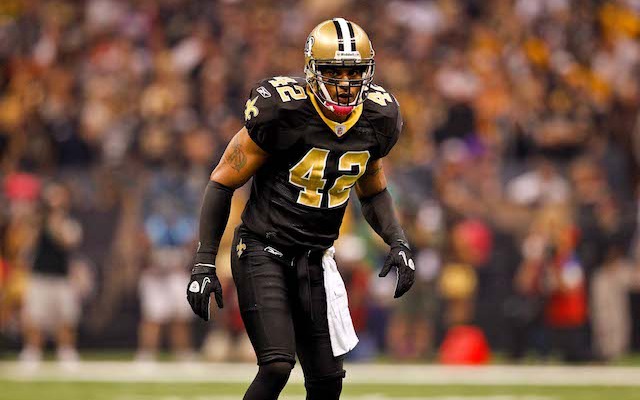 Last month, former star safety Darren Sharper was arrested on suspicion of rape. On Friday, the Los Angeles County district charged Sharper with drugging and raping two women.
Sharper will also be arraigned on four counts of furnishing a controlled substance and one count of possession of a controlled substance.
Originally, Sharper was released on $200,000 bail, but prosecutors reportedly will try to raise his bail to $10 million because Sharper also is the focus of other rape investigations in New Orleans, Arizona and Nevada.
The alleged rapes for which he was charged Friday occurred in Los Angeles last October and January.
More from the New Orleans Times Picayune:
L.A. prosecutors allege Sharper met two women at a West Hollywood nightclub on Oct. 30, 2013 and invited them to another party. On the way, Sharper told the women he had to stop by his hotel room to pick up something and invited both women up to his room, according to the allegations.

There, he gave each woman a shot, and both women subsequently passed out, prosecutors say. One woman told investigators she woke up naked hours later with Sharper sexually assaulting her. The second woman then woke up and "interrupted his actions," according to prosecutors.

On Jan. 14, Sharper met two separate woman at the same West Hollywood nightclub and invited them to a party. Stopping at his hotel, he invited both up to his room, offered them a shot and each passed out, prosecutors allege.

When they woke up hours later the next day, one of the women told authorities she believed she had been sexually assaulted.
Sharper currently lives in Miami. During his 14-year career playing with the Packers, Vikings and Saints, Sharper made five Pro Bowls and recorded 63 interceptions, the seventh-best total in NFL history.
Follow Josh Katzowitz on Google+