VIDEO: Vikings QB Christian Ponder kisses goat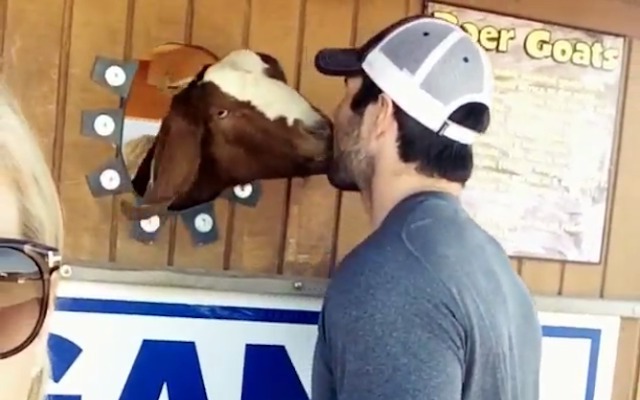 As most people already know, the worst thing that can happen to you on Valentine's Day -- besides getting dumped -- is having to watch your significant other kiss another person. It's even worse when that other person is a goat.
ESPN reporter Sam Ponder was at some sort of farm or petting zoo on Friday when she caught her husband, Vikings quarterback Christian Ponder, kissing a goat. If you are against people kissing goats, you may not want to watch the video below.