Ravens RB Ray Rice arrested after incident in Atlantic City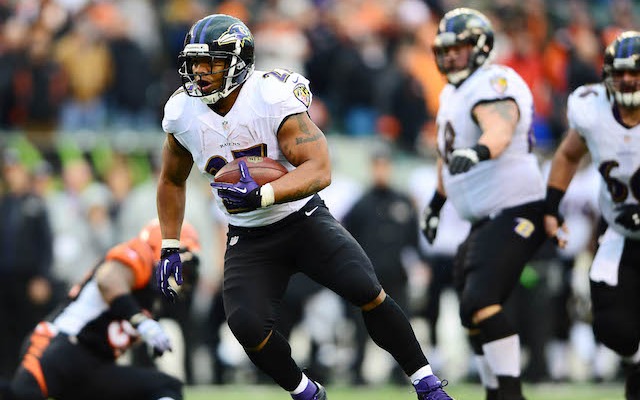 Baltimore Ravens running back Ray Rice was arrested on Friday in Atlantic City, N.J., the team confirmed to the Baltimore Sun. Rice was taken into custody after being involved in what his attorneys are calling a 'very minor physical altercation' with a woman who has been identified as Rice's fiancée.
Both Rice and his fiancée, Janay Palmer, were charged with simple assault-domestic violence.
"We are aware of the Friday night situation with Ray Rice and his fiancée. We have spoken with Ray, and know that they returned home together after being detained," the Ravens said in a statement.
The 27-year-old running back is being represented by Michael Diamondstein, a Philadelphia-based attorney who told the Baltimore Sun that he had not been told yet what Rice has been charged with.
"We haven't seen any charging documents yet," Diamondstein said. "There was an argument that included Ray. I can't give any specifics because we haven't seen the document yet."
The argument between Rice and his fiancée occurred at the Revel Casino on the Atlantic City Boardwalk.
"Once we're able to go through the evidence, it should wind up to be little more than a misunderstanding," Diamondstein said.