VIDEO: Seahawks RB Marshawn Lynch goes Beast Mode in Brazil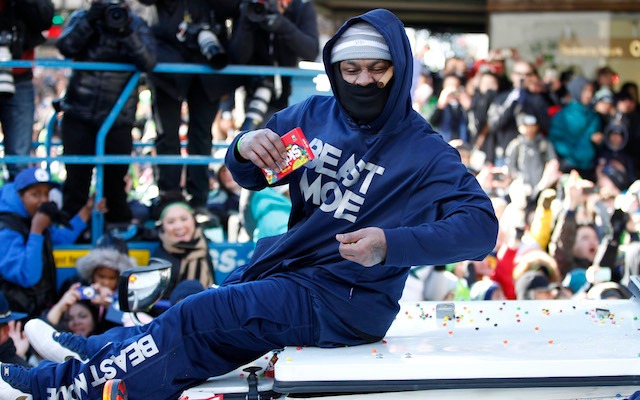 Apparently Beast Mode has no off mode. Marshawn Lynch and some of his Seahawks teammates were in Brazil over the weekend to take part in an AFWB (American Football Without Barriers) camp when Lynch went Beast Mode on a some poor Brazilian kid who was just trying to learn how to play football.
As you can see below, Lynch doesn't care if you're new to the sport of football or if you're a linebacker for the Denver Broncos, he's going to knock you down. Hopefully Lynch gave the guy some Skittles to cheer him up.