Court summons: Ray Rice accused of knocking fiancee unconscious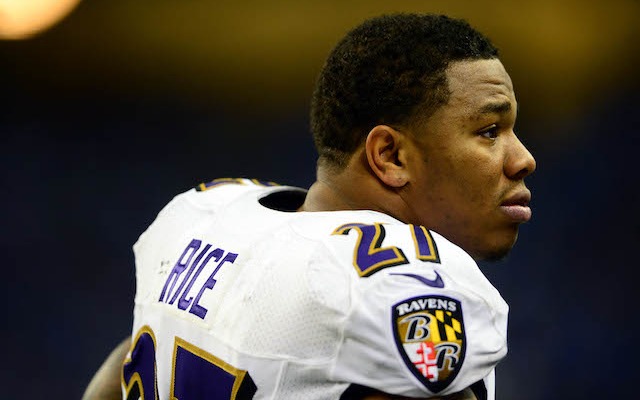 When TMZ released a video on Wednesday of Ravens running back Ray Rice dragging his fiancee out of an elevator, Rice's attorney asked that the public "reserve judgment until all the facts are out."
The facts aren't quite out yet, but the court summons obtained by CBS affiliate WJZ-TV in Baltimore doesn't paint a great picture for Rice, who has been charged with simple assault-domestic violence stemming from an incident that took place in Atlantic City, N.J., in the early morning of Feb. 15.
According to the court summons from the incident, Rice was hit with the simple assault-domestic violence charge because he allegedly hit his fiancee with his hand and knocked her unconscious. You can see the entire summons below.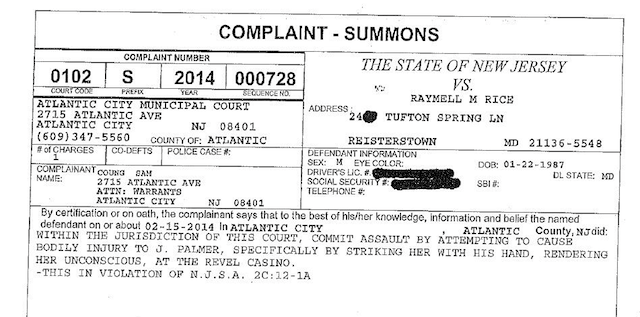 Rice's fiancee, Janay Palmer, has also been charged with simple assault-domestic violence. According to her summons, she is being charged because she hit Rice with her hand. You can see the video below that TMZ released on Wednesday.
Rice's attorney, Michael Diamondstein, also released the following statement, "We are confident that by the time all the facts are in the open, the public will have a complete and true picture of what transpired. We just ask that the public remember what a high-character, good person Ray is, and that they reserve judgment until all facts are out."