Jadeveon Clowney: 'I wish [the Falcons] could trade up for me'
More Draft: NFL Mock Drafts | Prospect Rankings | NFL combine workout results
INDIANAPOLIS -- Coming off Jadeveon Clowney's Saturday press conference in which he addressed questions about his work ethic and the fact his old coach Steve Spurrier said it was just "OK," a reporter asked him what he thought about being drafted by the Falcons at No. 6.
Considering Clowney is roundly projected to be a top-five selection, it seems unlikely he would fall to Atlanta. Which is why he may have said this:
"I wish they could trade up for me," Clowney told ESPN.com. "But I hope I don't fall to No. 6. I like Atlanta -- a lot. They're pretty good. They've got some guys from South Carolina on the team, also. And it's close to home."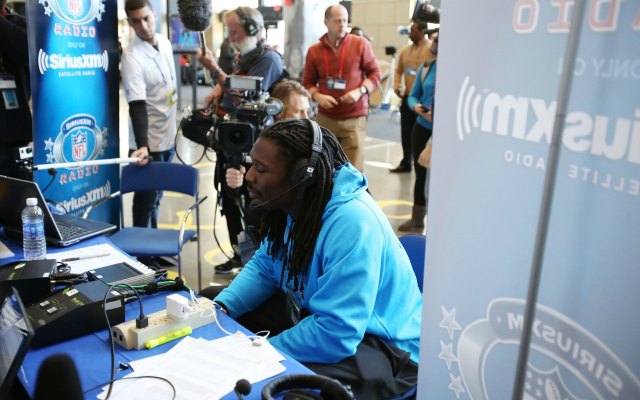 There seems to be a chance the Texans could forgo a quarterback with the No. 1 overall pick and take Clowney instead -- can you imagine a defense featuring J.J. Watt and Clowney? -- but if not, Clowney likely wouldn't last much longer.
The Falcons have expressed interest in the past in trading up, and they desperately could use improvement on their defensive line. And maybe there is a chance they could move up in the right scenario.
As the Sports Xchange wrote Saturday, "If the Texans pass on Clowney with the No. 1 overall pick, the St. Louis Rams can expect to hear their phone ring off the hook with potential trade offers for the second selection, while the Jacksonville Jaguars or Cleveland Browns may just have the draft's most physically gifted player fall into their lap at No. 3 or No. 4 overall."
To be fair, though, the Jaguars and the Browns need quarterback help, and they might feel it's more important to vastly improve their offenses rather than their defenses.
Or not. For the record, CBSSports.com's Pat Kirwan, in his mock draft, has the Falcons trading up to No. 2 to take Clowney.