Russell Wilson joins Texas Rangers at spring training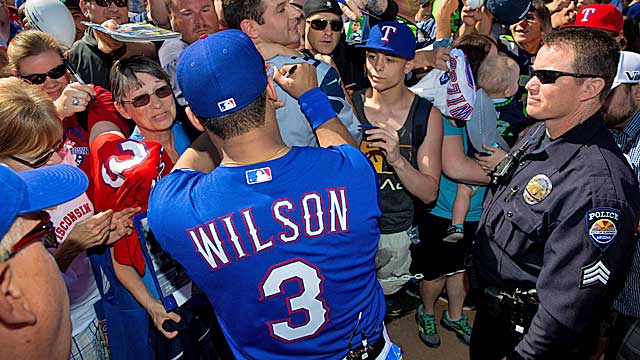 More MLB: Spring training | Free agency tracker | Latest news & notes
Russell Wilson's plan to take over the world (or at least own a professional sports team) is going pretty well. He's made his mark in the NFL -- that's what happens when you win a Super Bowl with the Seahawks -- and now he's officially creeping into the world of MLB.
When Wilson was drafted by the Rangers in the recent Rule 5 draft, it looked like a strong publicity play by Texas.
Turns out, we had no idea. Wilson blew up as a Super Bowl champ since the draft and has been talking about his work with the Rangers pretty frequently. And now it's time for spring training.
If Russell wasn't as athletically gifted as he was, he'd probably be President already. Or the president of some big brand. The dude gets how to market himself.
In terms of ROI, this is going to end up being the best draft pick the Rangers ever made.