NFL Rumors: The Steelers do major work on their salary cap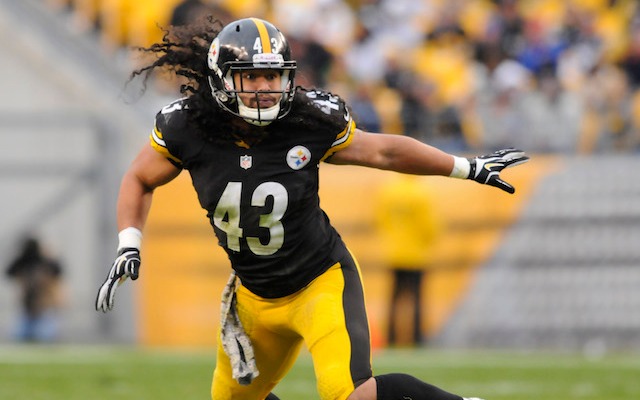 More NFL offseason: Mock Drafts | Prospect Rankings | Pro Days | Top free agents
As we make our way toward free agency on May 11, here were the news, reports and rumors that happened on Wednesday.
As CBSSports.com's Joel Corry pointed out a few months ago, the Steelers entered the offseason with one of the worst salary cap situations in all the NFL. As he wrote, "they have five cap numbers over $10 million ($67.13 million total) which account for a little more than half (52.5 percent) of their adjusted salary cap."
Wednesday, then, was a day for the Steelers to start making adjustments to their roster in order to tighten up the cap. They gave Troy Polamalu a contract extension to lower his 2014 cap number and lock him up through the 2016 season, and they did the same with tight end Heath Miller.
In other Steelers news, they also released linebacker Larry Foote, cornerback Curtis Brown and offensive tackle Levi Brown. As Brian McIntyre writes, those transactions will save the team $6.8 million on the cap, and according to the Pittsburgh Post Gazette, these moves should put the Steelers just under the cap.
Hit the road, Jack
Got to get paid
Rumors
Tweet of the day
Well, this will make anyone who grew up watching the glory years of Joe Montana a sad panda today.
Saw Joe Montana the other day. Asked him if kids know who he is. "Kind of. Some of them go, 'Hey, you're Hannah Montana's dad!"

— Rick Reilly (@ReillyRick) March 5, 2014
Sheesh. Kids today, amIright?
Tweet of the day, part II
Just because the Bills won't give Jairus Byrd a long-term deal, that doesn't mean he can't be happy for Aaron Williams, who ended up getting a long-term deal with Buffalo.
Big congrats to @ajwilliams23 on his new contract!.. I need a loan???.. But for real couldn't be happier for you bro #Blessed

— jairus byrd (@jairusbyrd) March 5, 2014