WATCH: Eli Manning on stage with Better Than Ezra
I'm sitting around trying to think if there's a more perfect band for Eli Manning to hang out with on stage than Better Than Ezra and I've got nothing. Maybe like Jupiter Coyote or something.
But that's not really the point here although it kind of is. The actual point is that Eli Manning, Giants quarterback and two-time Super Bowl MVP, was hanging out on stage with Better Than Ezra at the New Orleans House of Blues and someone filmed it.
It's a pretty superb few minutes of awkwardness, with the zenith captured in a GIF by Deadspin: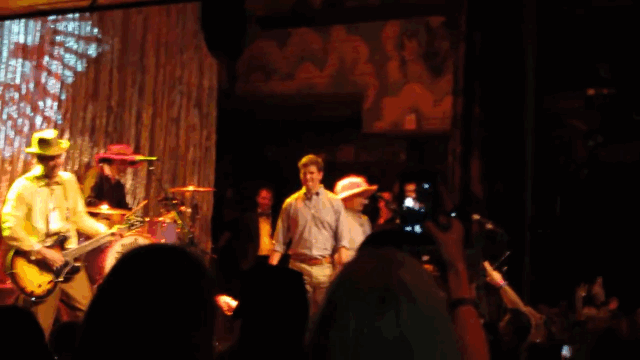 Here's where I could point out that I also met Better Than Ezra (and have a signed drumstick somewhere I think maybe) because they played at my high school with Cowboy Mouth.
But it doesn't really do me any good since you stopped paying attention 45 words ago.