Report: Titans will try to trade RB Chris Johnson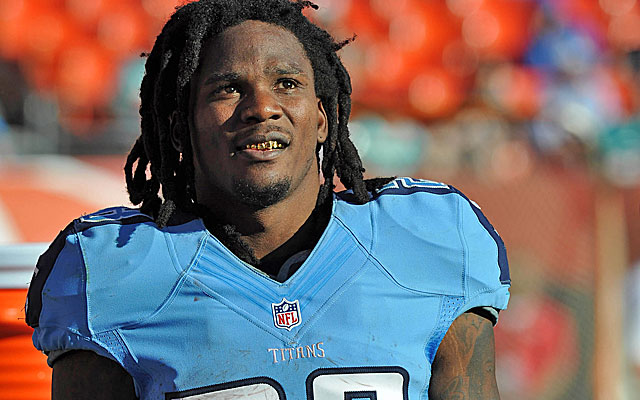 More NFL offseason: Mock Drafts | Prospect Rankings | Pro Days | Top free agents
A few days after Chris Johnson got some negative press from one of his former teammates, Pro Football Talk reports that the Titans are attempting to trade the 28-year-old running back who has never rushed for less than 1,000 yards in a season.
As CBS Sports' Jason La Canfora wrote in January, Johnson was a near certainty to hit the free agent market this offseason.
Former Tennessee linebacker Keith Bulluck had this to say last week, "He's a friend of mine but when it comes to athlete, he's a 'me' person. He's a 'me' person when it comes to the athlete. For the years that he's been there, it's never been his fault why he didn't have a good running game or why he didn't have a good game. It was always somebody else's fault. I'm not surprised that CJ hasn't come in to even meet coach or see what's going on in general. I'm not surprised by that."
While Johnson has declined from his 2,006-yard season in 2009, he's still provided plenty of yards for Tennessee in the years since. But his 1,077-yard total in 2013 was the second-worst mark of his career -- to be fair, he had to fight through injuries -- and he hasn't made a Pro Bowl team in the past three years.
Making matters tougher for Johnson is that he's due a base salary of $8 million in 2014 and 2015 with a $10 million salary cap hit for both years as well.
Asked at the NFL combine about Johnson's future with the team, new coach Ken Whisenhunt and general manager Ruston Webster were vague about their intentions.
"He's never coached Chris Johnson," Webster said of Whisenhunt. "He's going through the evaluation process himself. We're not going to push it if a decision was needed to be made. I think we can be as patient as we want to be."
But PFT also writes that if the team can't find a trade partner for Johnson, the Titans are likely to release him. It might take a while before we know for sure.
"With no bonus coming due or a trigger to make all or part of the base salary guaranteed, the Titans don't have to make a decision until the eve of Week One, when the full salary becomes guaranteed as a practical matter," writes PFT.