NFL PR man Greg Aiello thanks Mark Cuban for being a fan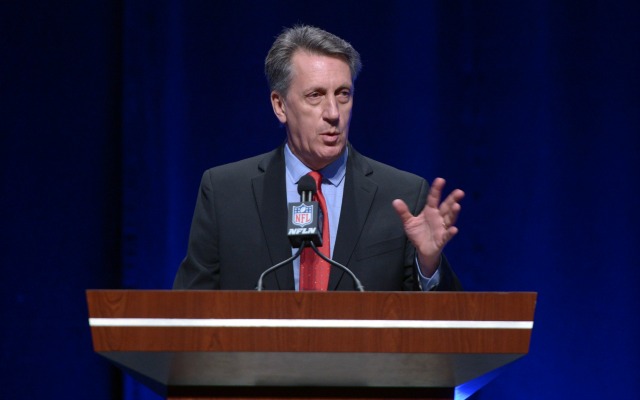 More NFL offseason: Mock Drafts | Prospect Rankings | Pro Days | Top free agents
Mavericks owner Mark Cuban tweaked the NFL a couple days ago, saying the league would implode in 10 years' time because of its greed in trying to expand its TV deals to include days other than Sunday and Monday.
"It's all football," he said. "At some point, the people get sick of it."
Cuban laid out his feelings in greater detail in this Facebook post in which he gave five reasons why the NFL would destroy itself: 1) he wouldn't want his son playing football, 2) player behavior could impact the perception of the game, 3) expanding games into Saturday will further dilute the product, 4) the unknown future of fantasy football platforms, and 5) the unknown future of TV.
Since the owners' meetings are happening this week in Orlando, Cuban's comments have been a topic of conversation, and commissioner Roger Goodell and Patriots owner Robert Kraft kind of waved off the criticism Monday.
But credit NFL PR man Greg Aiello, a man I once called "brusque," with this awesome retort Tuesday.
Dear Mark: We appreciate your interest & for taking time to share your views. It's the passion of fans like you that makes the NFL special.

— Greg Aiello (@gregaiello) March 25, 2014
Nicely. Done.