Roger Goodell: 'Tremendous amount of support' for expanding playoffs
More NFL offseason: Mock Drafts | Prospect Rankings | Pro Days | Top free agents
ORLANDO, Fla. -- Playoff expansion is coming. We're not sure when but it's coming and Roger Goodell made as much clear on Wednesday at the 2014 NFL owners meetings.
Goodell said there's a "tremendous amount of support" for expanding the playoffs and wouldn't even rule it out for the upcoming season.
"I think there's a tremendous amount of interest in this possibly to the point of support," Goodell said. "We still want to do some additional work including a meeting with the Players Association."
Asked when playoff expansion could occur -- and specifically asked if playoff expansion was possible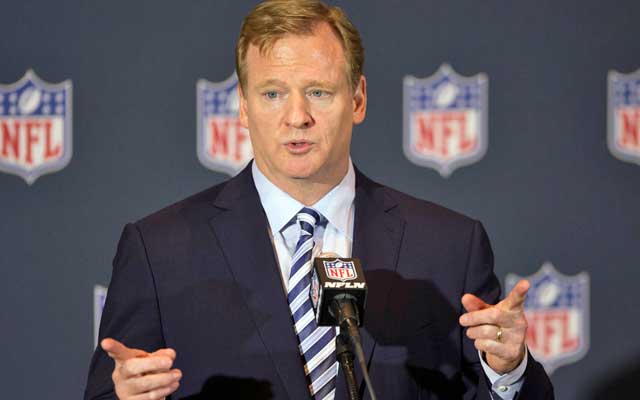 "It's not out of the question," Goodell said of 2014 expansion.
He also added that he "wouldn't rule it out" but that it wasn't entirely likely for the league to expand the playoffs for the upcoming season.
Discussions with the NFLPA and broadcast partners -- not to mention handling the details of what an expanded postseason would look like and who would end up broadcasting it -- have to take place and the league has sort all that out before the season begins.
On the other hand, we're talking some pretty stout additional income for the NFL. Never say never when it comes to money and football and definitely don't say never when it comes to expanding the playoffs.