Former Eagles WR DeSean Jackson free agency live updates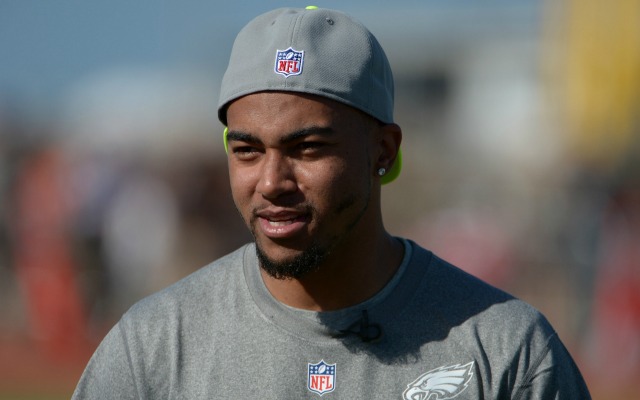 More NFL offseason: Mock Drafts | Prospect Rankings | Pro Days | Top free agents
With the surprising news from late last week that the Eagles had released DeSean Jackson, a free agency period that was turning somewhat boring has been reinvigorated with new life. Jackson, after all, would be one of the best free agents in any season and now that most of all the top players have been signed for the 2014 season, much of our attention can be focused on him.
Here's all the news that's fit to print on Jackson from Monday, the day he reportedly was traveling to Washington to meet with the Redskins.
--12:04 a.m. ET (Tuesday): Raiders fans, Mike Garafolo of FoxSports.com has some good news for you.
No agreement yet for DeSean Jackson/Redskins. Solid visit so far. Continues tomorrow. Other teams remain in play, including Oak. Stay tuned.

— Mike Garafolo (@MikeGarafolo) April 1, 2014
--12:01 a.m. ET (Tuesday): If you're wondering what Jackson's up to tonight, he's hanging out with Wale. The DC-based rapper posted a picture on his Instagram page that included Jackson, DeAngelo Hall and Pierre Garcon.
--11:46 p.m. ET: Dianna Russini, the NBC Washington sports anchor who originally broke the story on Saturday that Jackson would be visiting the Redskins, is reporting that there's no deal yet. However, Russini does point out that Jackson's agent will stick around Redskins Park for another day.
Per sources VERY close to DeSean Jackson. Its not a done deal. His agent is expected to stay through tomorrow to talk. #Redskins

— Dianna Marie Russini (@NBCdianna) April 1, 2014
--11:45 p.m. ET: With Monday about to turn into Tuesday, ESPN's Ed Werder reports that there's no deal in place and that Jackson's camp is still in communication with other teams.
DeSean Jackson will spend Tuesday with Redskins coaches. No deal as talks continue with multiple teams

— Ed Werder (@Edwerderespn) April 1, 2014
-11:04 p.m.-11:18 p.m. ET: Tim McManus from Phillymag.com has reported that Jackson to Washington is a 'done deal.' However, NFL.com's Ian Rapoport disputes that. According to Rapoport, Jackson had a good visit, but that doesn't necessarily mean the former Eagles wide receiver will end up in Washington.
Sounded like DeSean Jackson had a good visit with #Skins tonight. More planned for tomorrow. Number of teams still in play. #staytuned

— Ian Rapoport (@RapSheet) April 1, 2014
-5:25 p.m. ET: Jackson has landed in Washington DC, but apparently, he's not in the mood to talk to anyone.
Desean Jackson wouldn't comment on anything #Redskins pic.twitter.com/eNvkSI0s0l

— Dianna Marie Russini (@NBCdianna) March 31, 2014
-5:02 p.m. ET: Everybody knows what when you need a strong hot take on the Jackson situation, you go straight to the Grammy-award winning T.I. Thus, here's what he thinks about Jackson and his reported gang ties.
"I think it's a poor display of social growth on behalf of the NFL," T.I. told The Jim Rome Show on Monday. "I think that in this day and age to profile and to kind of stereotype someone because of the way they walk, or the way they talk, that's profiling by definition. Unless they have some sort of hardcore, concrete, true evidence of a law being broken, I don't see what the big deal is, to be honest."
-4:50 p.m. ET: Jackson is apparently getting his grub on with Redskins brass tonight, per Albert Breer.
DeSean Jackson is still en route to Redskins Park. Plan is for him to have dinner with coach Jay Gruden and GM Bruce Allen tonight.

— Albert Breer (@AlbertBreer) March 31, 2014
-3:10 p.m. ET: Jackson certainly dresses nice when he's on what we think is an airplane and headed to what we think is Washington. Either way, this is what he posted on his Instagram account with this caption:
"Life Brought me This Far !! Now Create the New Path !! Desire !! Faith !! Motivation !! Believe !! Power !!#Business1st"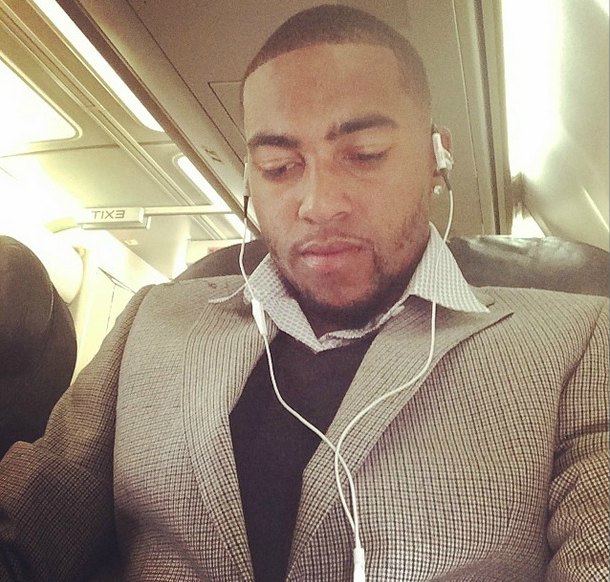 -2:41 p.m. ET: Though at least nine teams have expressed interested in Jackson, ESPN.com is reporting that Jackson is in "deep negotiations" with two so-called mystery teams who have not previously shown public interest in him.
If that's to be believed, that means a team other than Raiders, Bills, Panthers, Jets, Chiefs, Patriots, 49ers or Seahawks would have to be involved in negotiating with Jackson.
-1:45 p.m. ET: Giving more fuel to the fire that Jackson is interested in playing for the Redskins, TMZ reports that Jackson and Redskins quarterback Robert Griffin III recently hung out together.
-1:19 p.m. ET: One sportsbook website has released the odds on which team will sign Jackson. For now, the Redskins are the odds-on favorite at 2/1, but don't forget about the Raiders (3/1), Bills (5/1) or 49ers (5/1). If you'd rather play a longshot, the Chiefs are 15/1.
-9:07 a.m. ET: With the NJ.com report that came out on Friday, there's been plenty of speculation on whether Jackson really is affiliated with any L.A. gangs. His high school athletic director and high school counselor say no.
"DeSean is a great guy -- he was a sweet kid when he was in high school, always very polite and respectful with me," said counselor Debbie Hughes, via the PressTelegram.com. "There was no gang activity with him. He wasn't in a gang. That's not to say other students weren't, but DeSean definitely wasn't one of them."