After vacation, DeSean Jackson shows up for Redskins workouts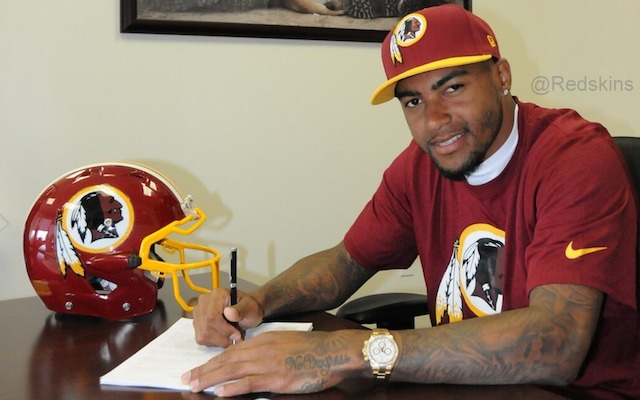 More NFL offseason: Mock Drafts | Prospect Rankings | Pro days | Top free agents
It may be a week later than the rest of his new teammates, but Redskins wide receiver DeSean Jackson has finally shown up for the team's voluntary offseason program.
Frankly, we have no problem with Jackson keeping the vacation plans he made when he was still a member of the Eagles (a team that didn't have offseason workouts last week). He didn't miss any on-field work, just conditioning and strength training, according to the Washington Post. And while there were some classroom sessions, everyone is still the early stages of learning new coach Jay Gruden's playbook. (And don't forget, whomever the Redskins draft won't get a playbook until May.)
For now, Jackson will continue running and lifting weights. Next week, the team can begin on-field work where quarterbacks are allowed to throw to receivers, but only as long as they remained uncovered by defensive backs (that shouldn't be a problem for a Redskins secondary that redefined zero coverage last season*).
Of course, the only reason we're talking about this because there is nothing else going on. Once training camp begins, no one will remember that Jackson took a few days off in early April.
In related Redskins news, Jackson's new jersey note: (it's No. 11, not No. 10) made its way to Instagram:
* Relax, we're joking. Well, sort of.