Ravens RB Ray Rice pleads not guilty to aggravated assault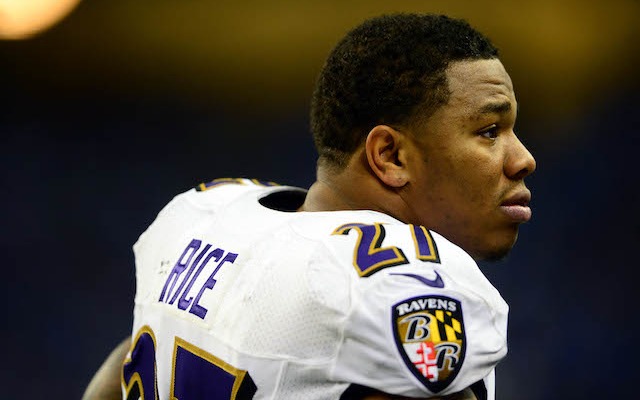 More NFL offseason: Mock Drafts | Prospect Rankings | Pro Days | Top free agents
Baltimore Ravens running back Ray Rice entered a not guilty plea Thursday to an aggravated assault charge stemming from a February incident with his fiancee.
In February, Rice and his fiancee were charged with simple assault-domestic violence after the two allegedly had a physical alteracation in an Atlantic City hotel.
Later, a video was leaked that showed Rice apparently dragging an unconscious Jenay Palmer out of a hotel elevator, and Rice's charge eventually was upgraded to third-degree aggravated assault.
There's also this from NJ.com.
A plea has been offered to Ray Rice that would include no jail time; probation and anger management.

— A.J. Perez (@ajperezsports) May 1, 2014
The now-married Rice also applied for a pretrial intervention program on Thursday. As ESPN.com explains, "The pretrial intervention program is a diversionary program which permits certain defendants to avoid formal prosecution."
Overall, it seems like good news for Rice. The Ravens' owner has said that the running back will most certainly be in the Ravens' plans for the 2014 season, even though Rice could face punishment from the league.
What we learned today is Rice won't go to jail. He either goes into pretrial intervention program or accepts plea agreement (probation).

— Jamison Hensley (@jamisonhensley) May 1, 2014